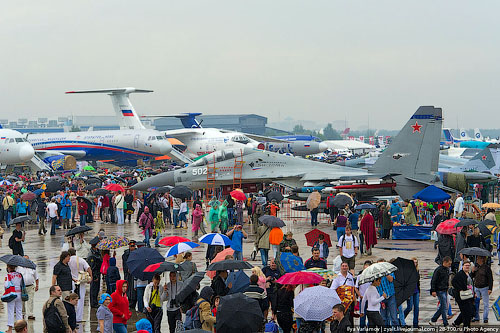 Yesterday once more went to the MAX.
Despite the bad weather the audience was very much a flight plan is not reduced as it is today.
August 20 International Aerospace Exhibition 2011 was opened to all comers.
On the second day of work for the MAXIMUM audience was attended by over 100 thousand people.
Traditionally, these days are demonstrations of aerobatic teams.
This year, the flight program was adjusted rainy weather, but overall everything went well.
01.
He came to 8am, people did not exist, but there was little sunshine.
02.
One could easily see the exhibition without queuing and crowding.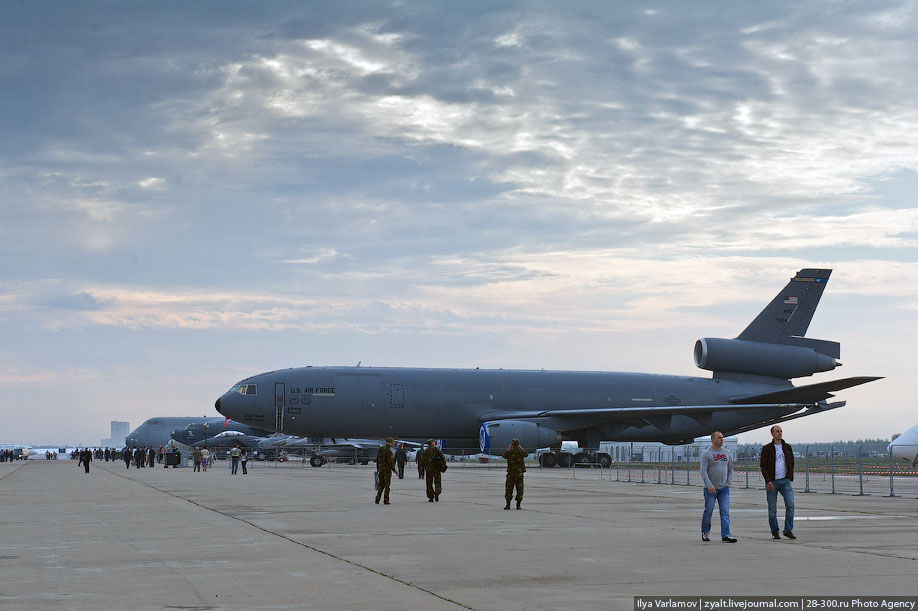 03.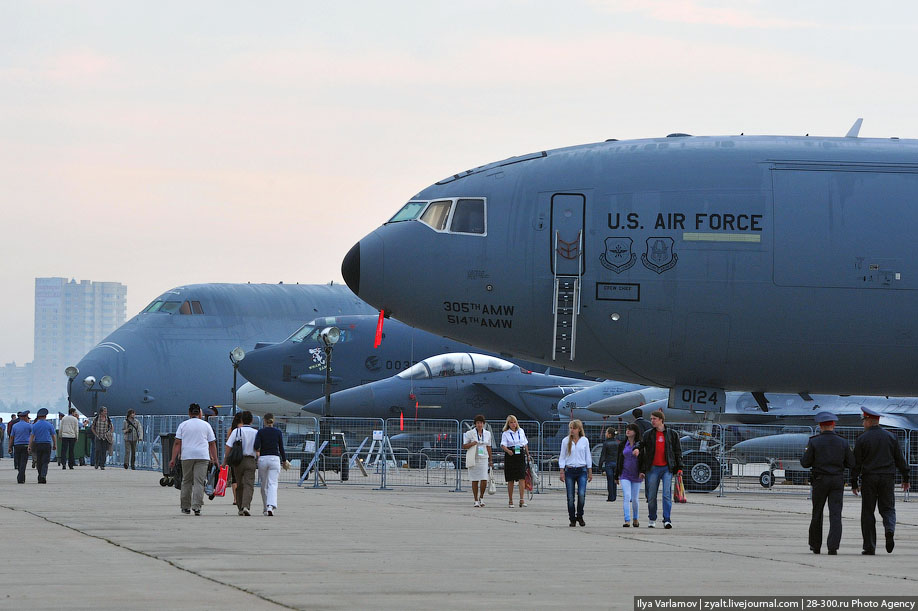 04.
The police lost no time in vain.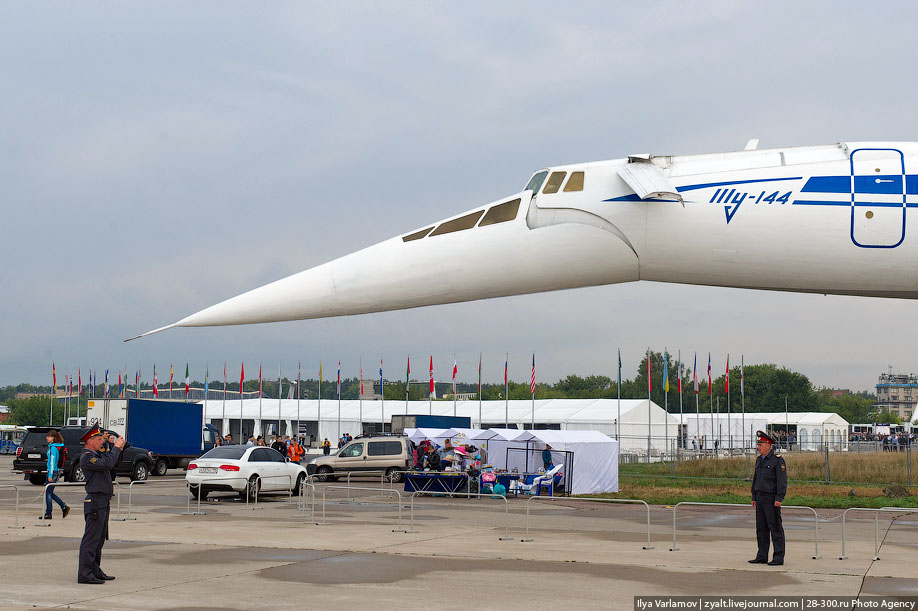 05.
Dreamliner flown before, but Eirbas 380 th remained.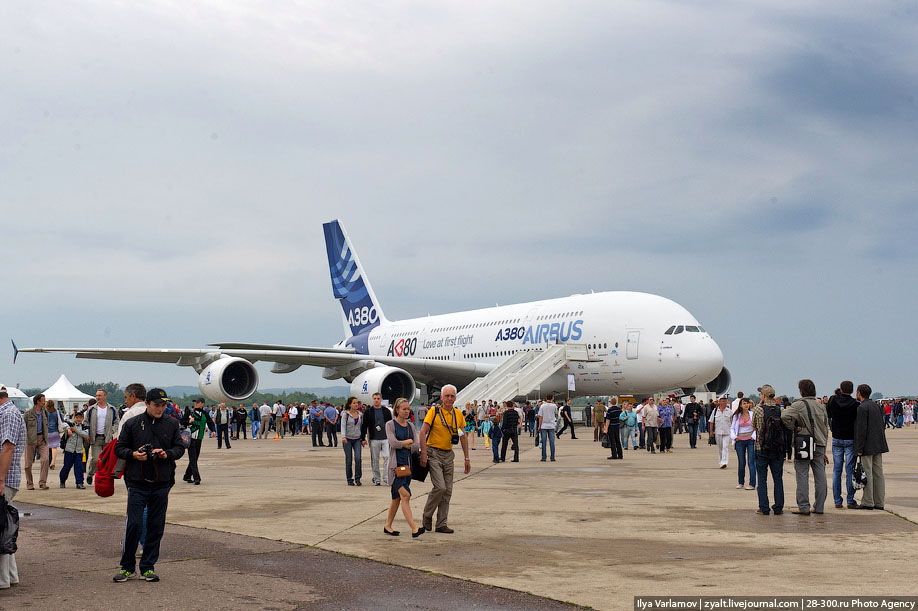 06.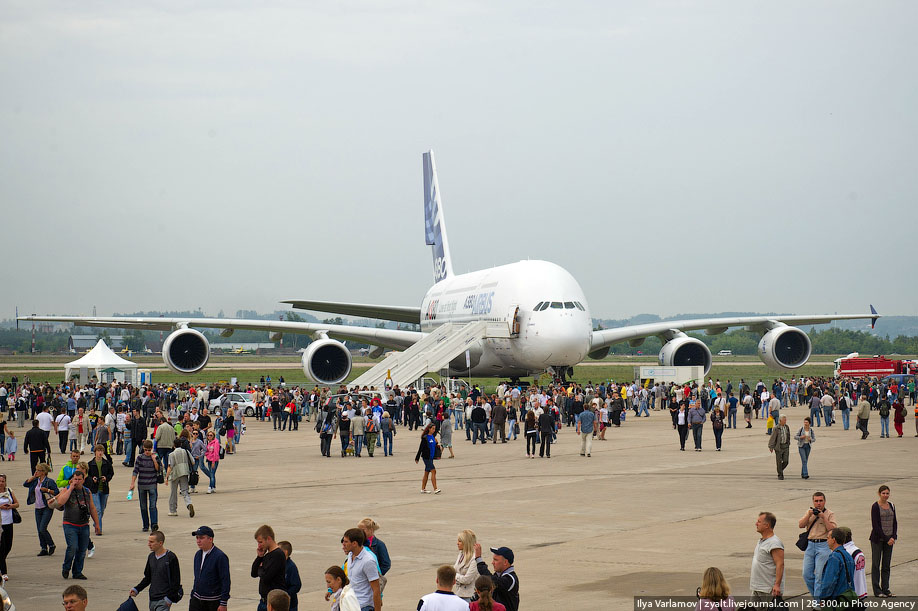 07.
By 9 o'clock in the inspection have already been formed long queues.
People were standing at the entrance to 40-60 minutes.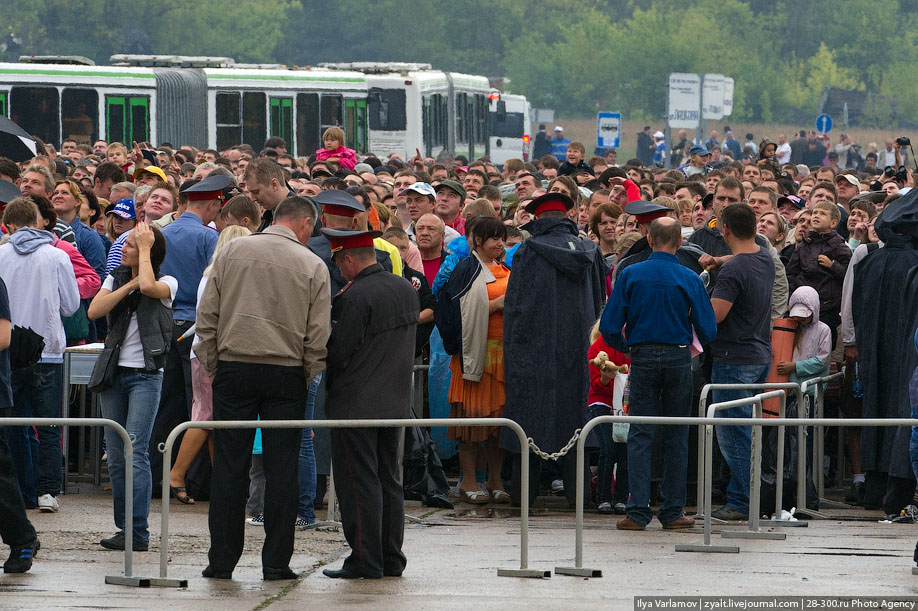 08.
By 10 o'clock the rain began ...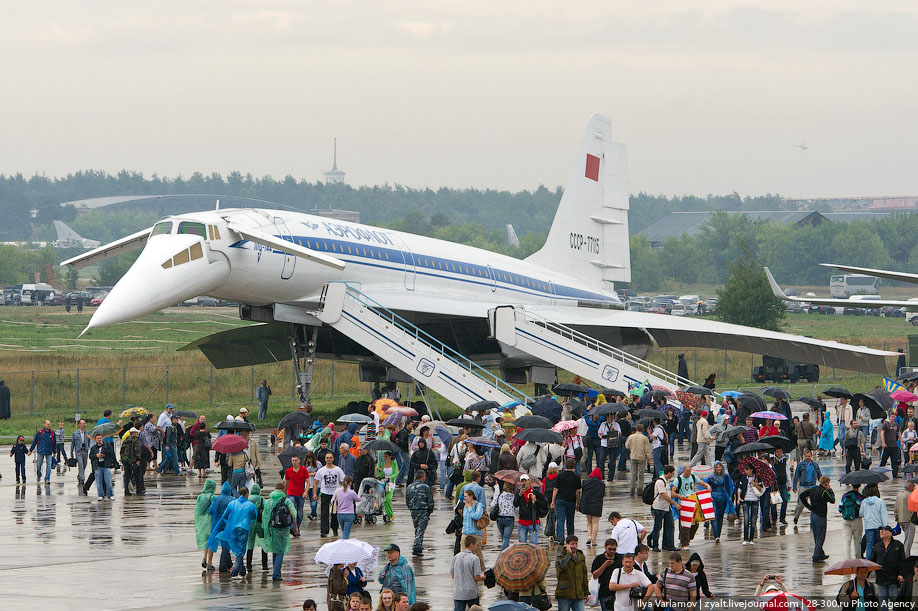 09.
Despite the bad weather, the air show was attended by about 130 thousand people.
Because of the rain it was difficult to shoot - all of his umbrella.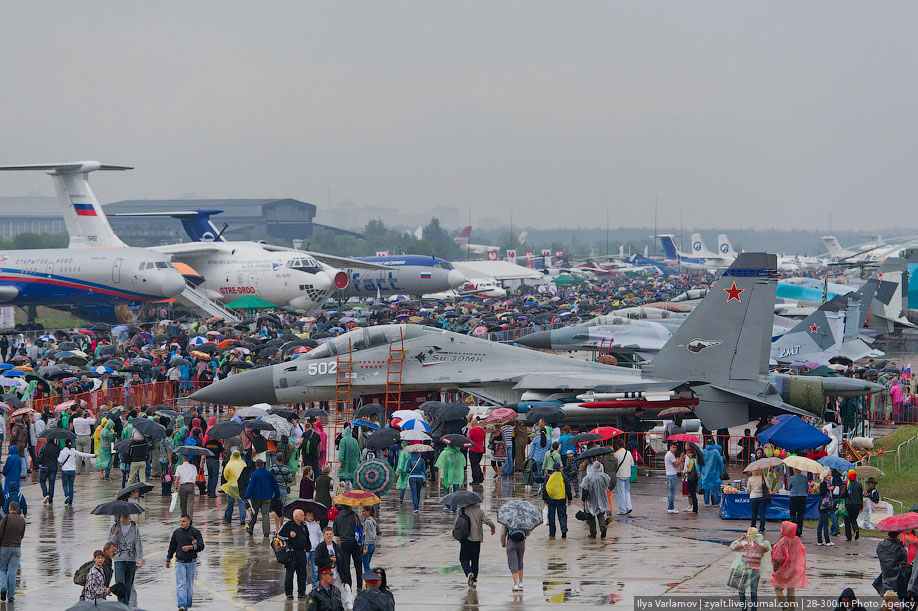 10.
Most rain spoil things for sellers of soft drinks.
Water cost 5 times more expensive than in Moscow.
A small bottle of tea - 120 rubles.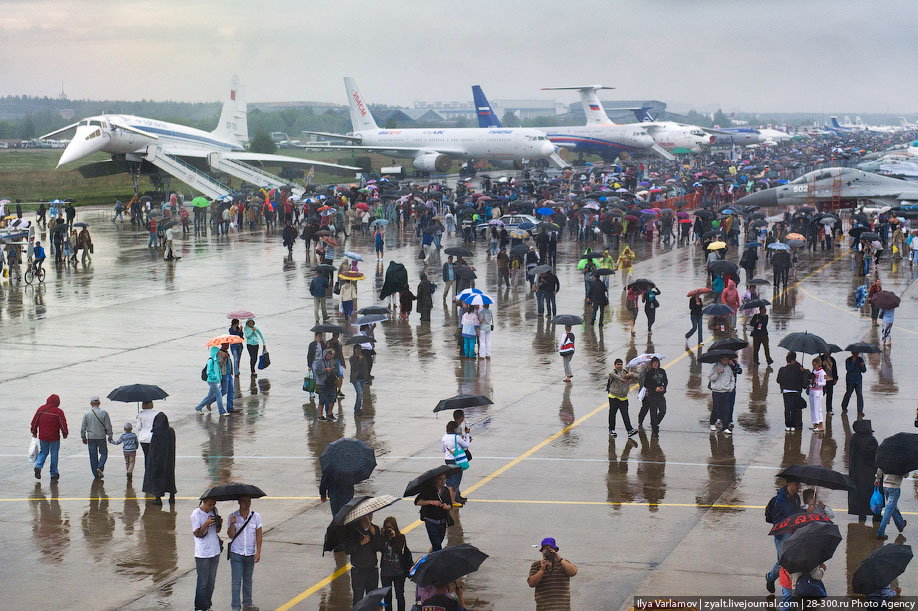 11.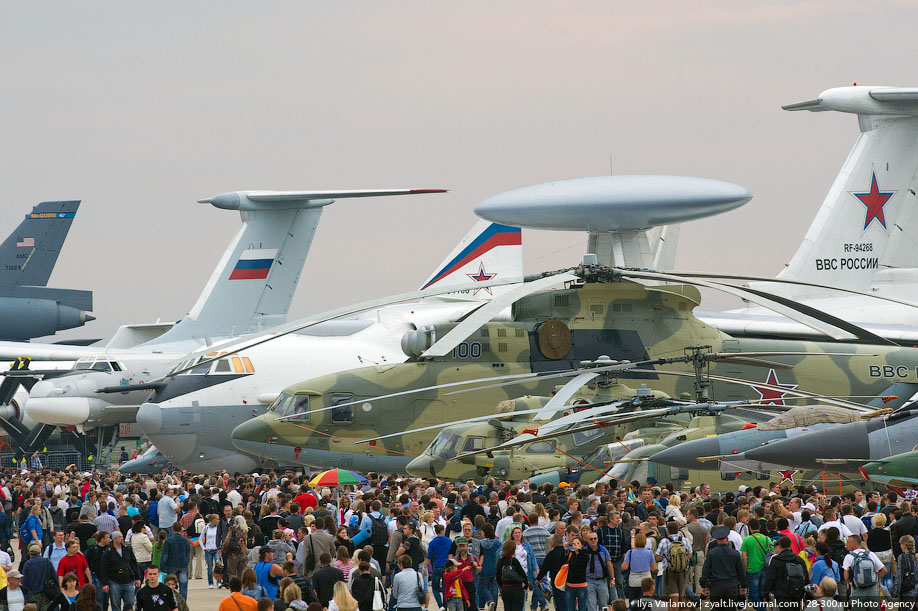 12.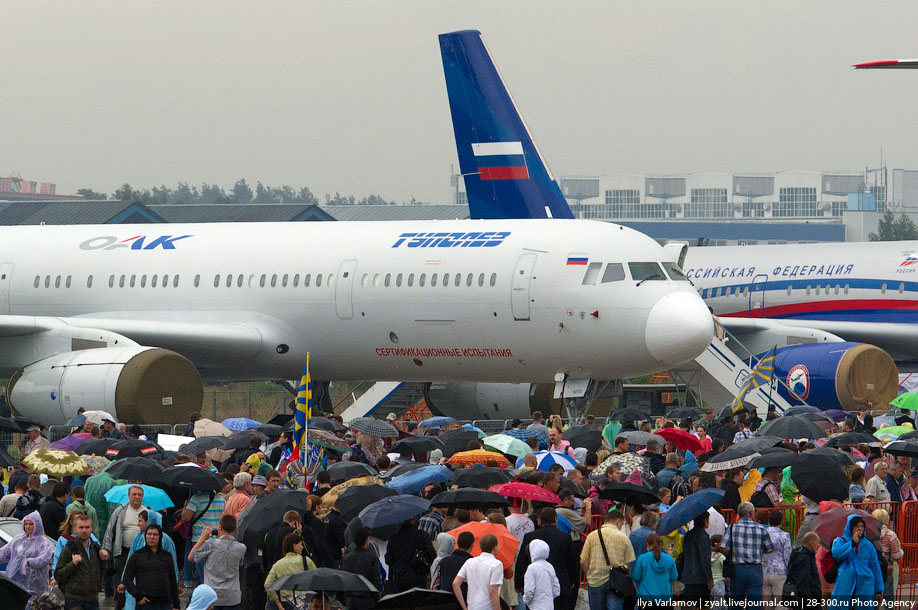 13.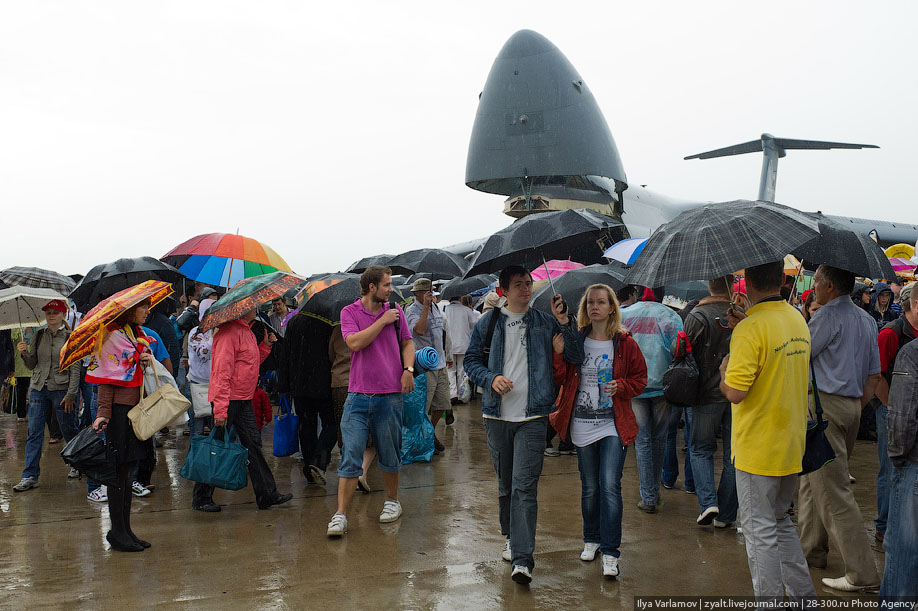 14.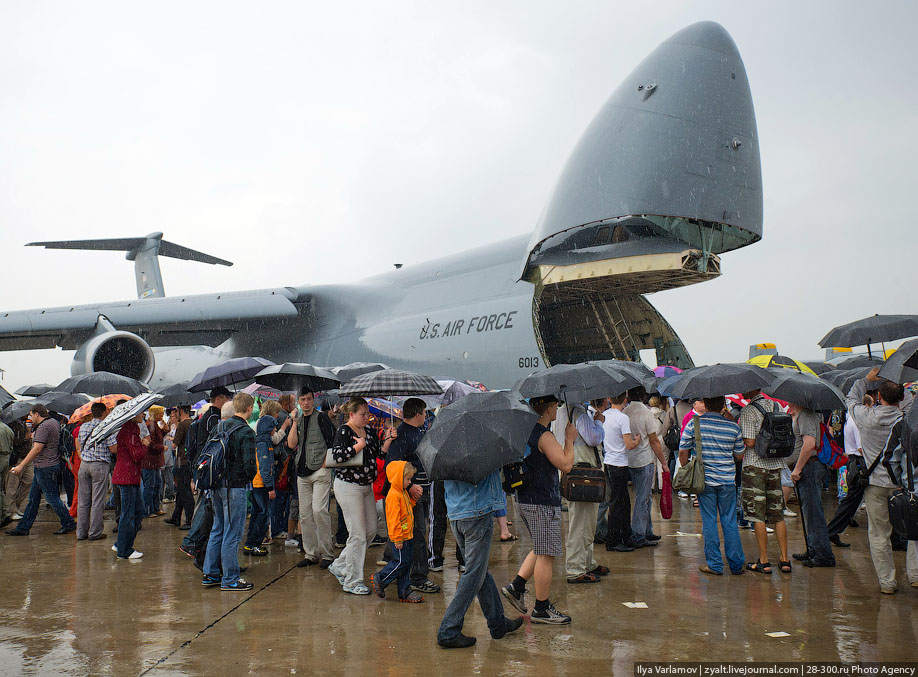 15.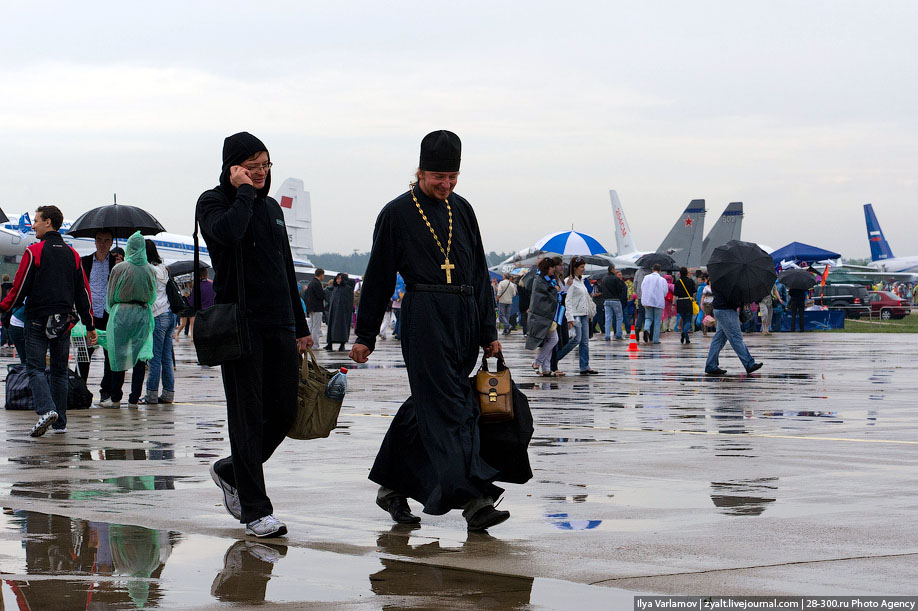 16.
Puddles.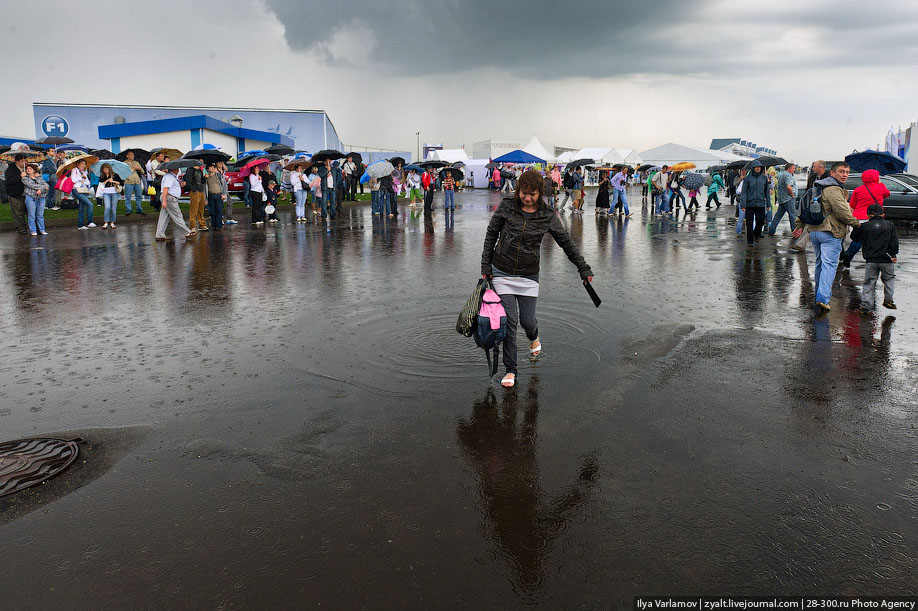 17.
The rain affected the flight program, contrary to some media claims, yesterday it did not cut.
But today there were no knights, no Swifts.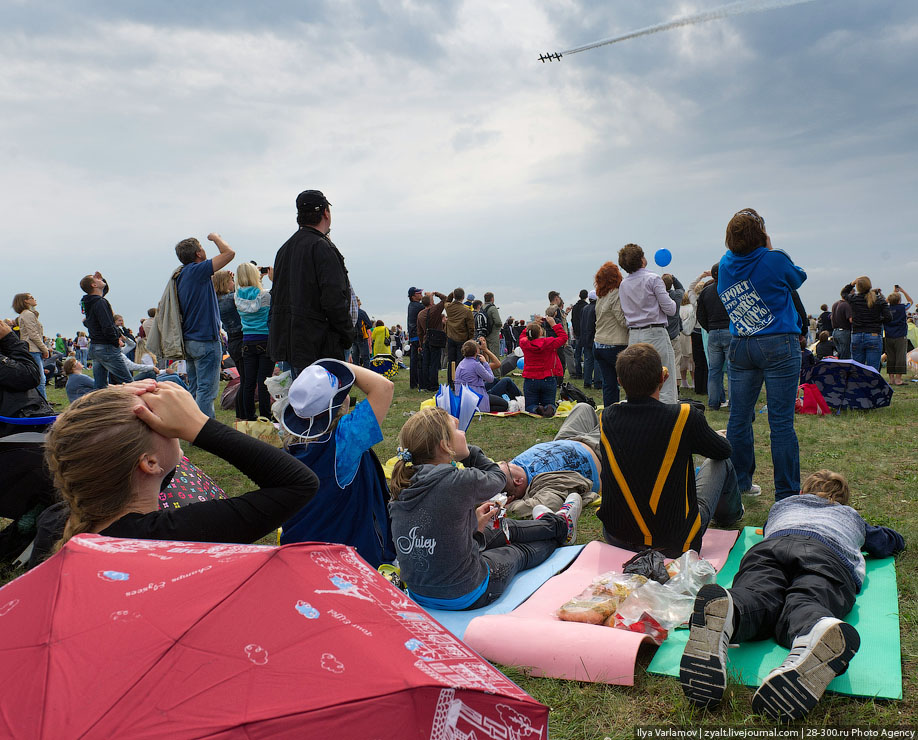 18.
By the afternoon rain has ended, even the sun came out briefly.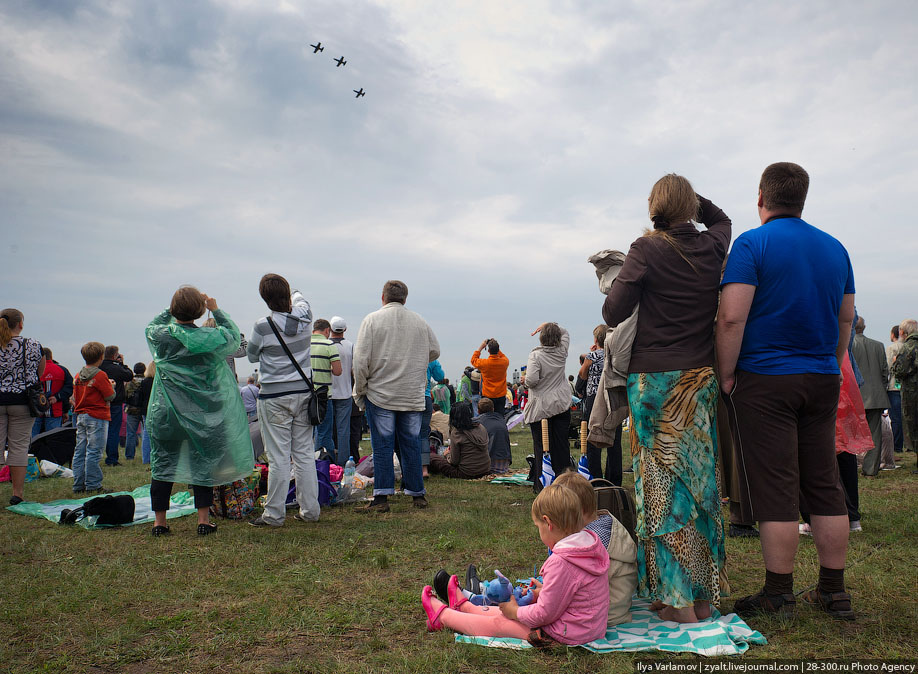 19.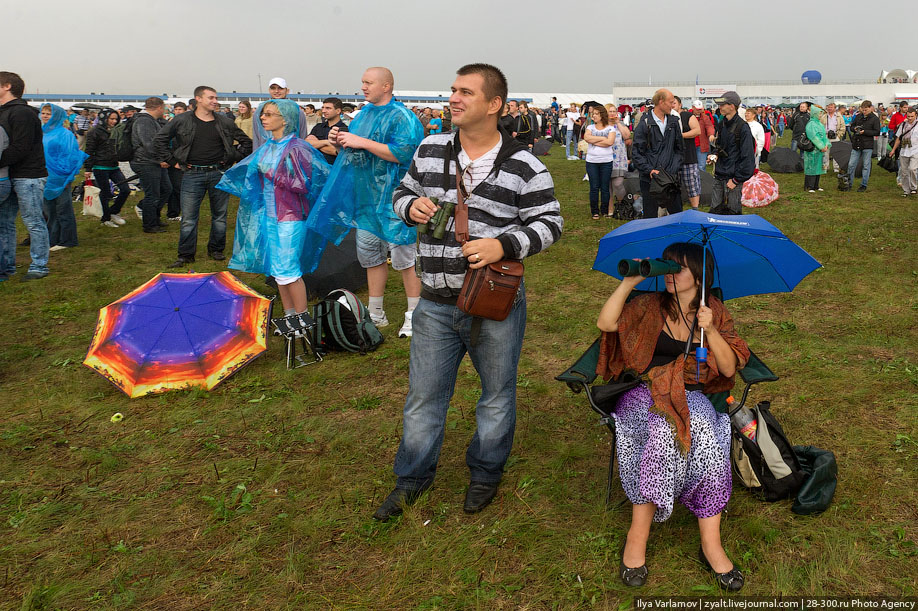 20.
Audience.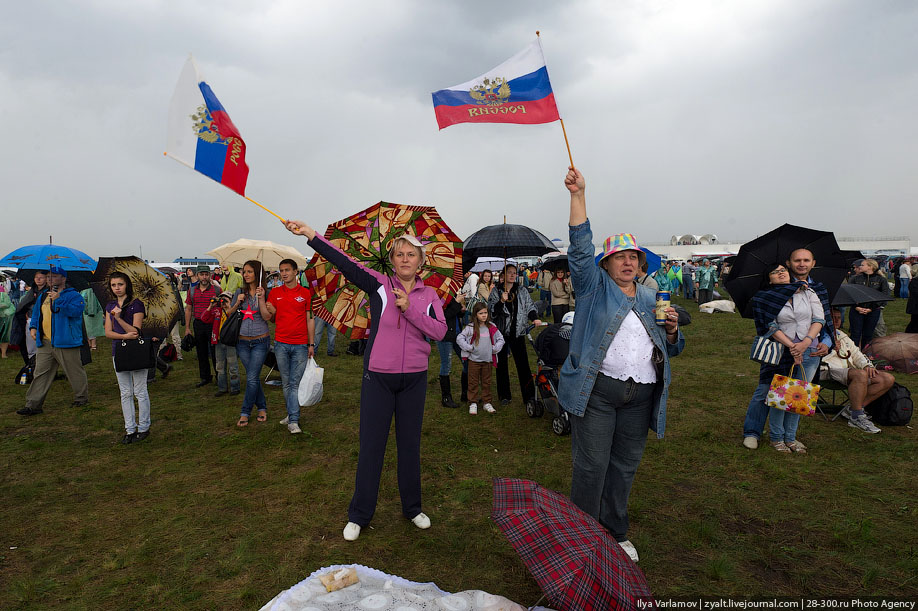 21.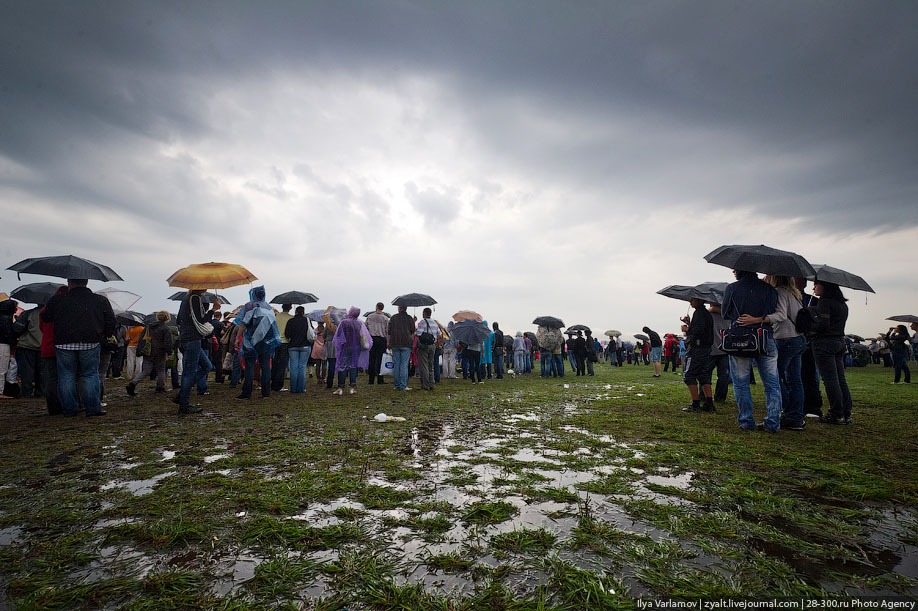 22.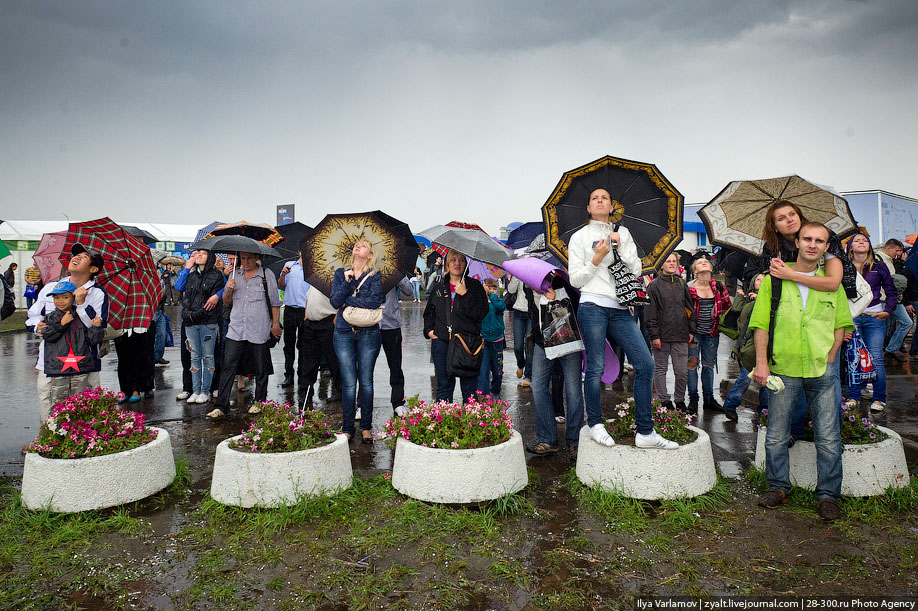 23.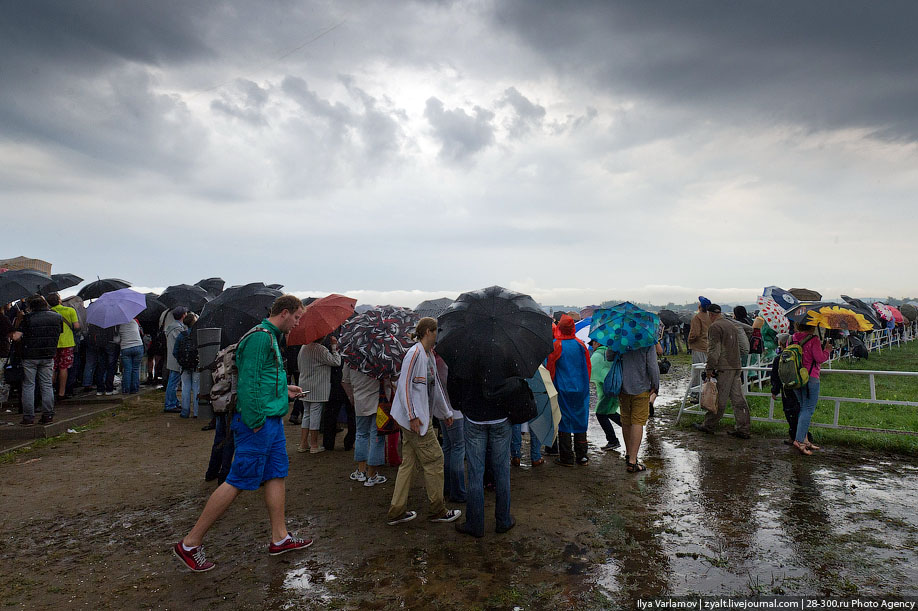 24.
At some point the audience broke up the stairs and climbed onto the roof of pavilions.
After 10 minutes they were rounded up by police.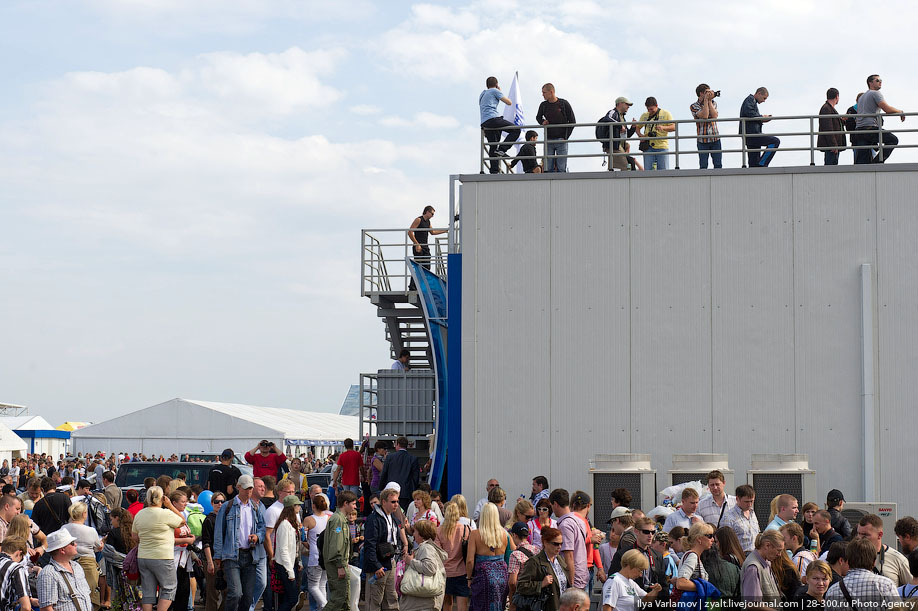 25.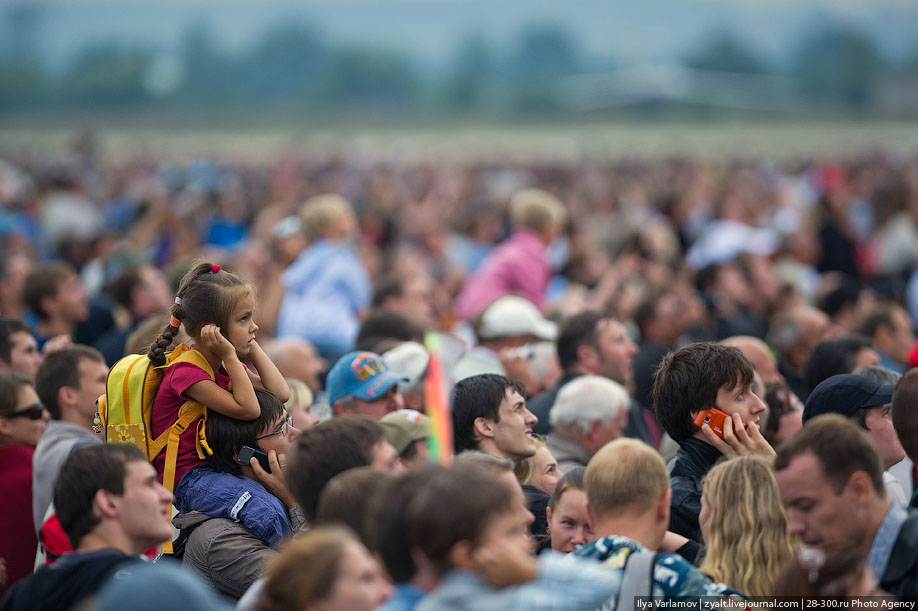 26.
A380 takes off.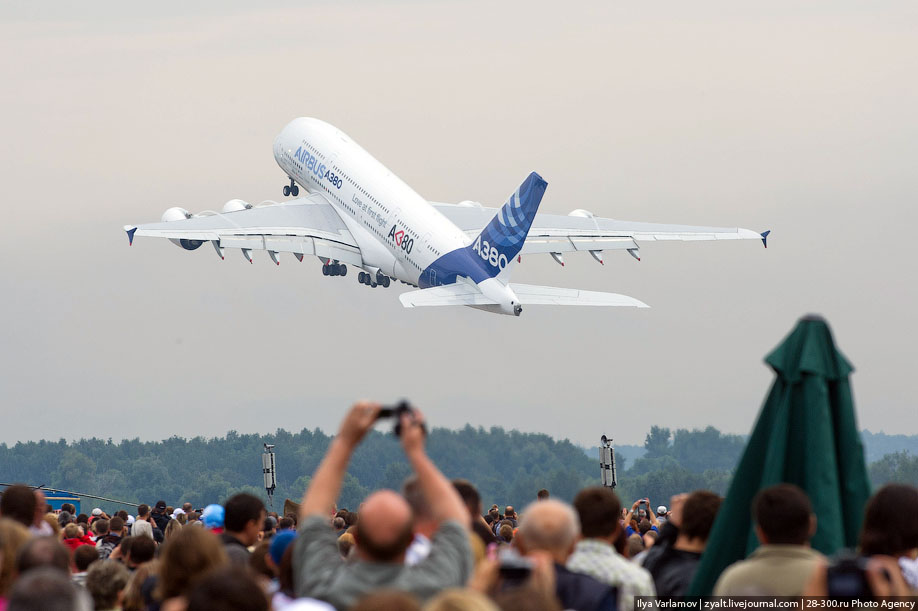 27.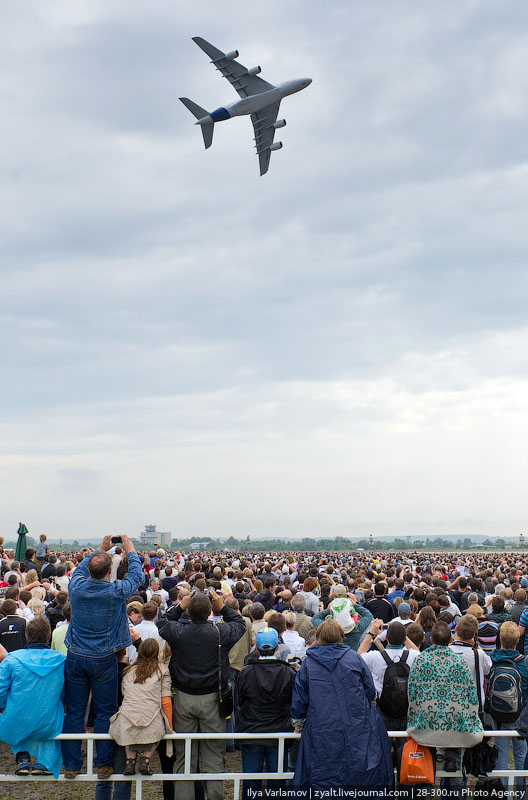 28.
Tomorrow I will make of him a separate post, managed to get on the tour.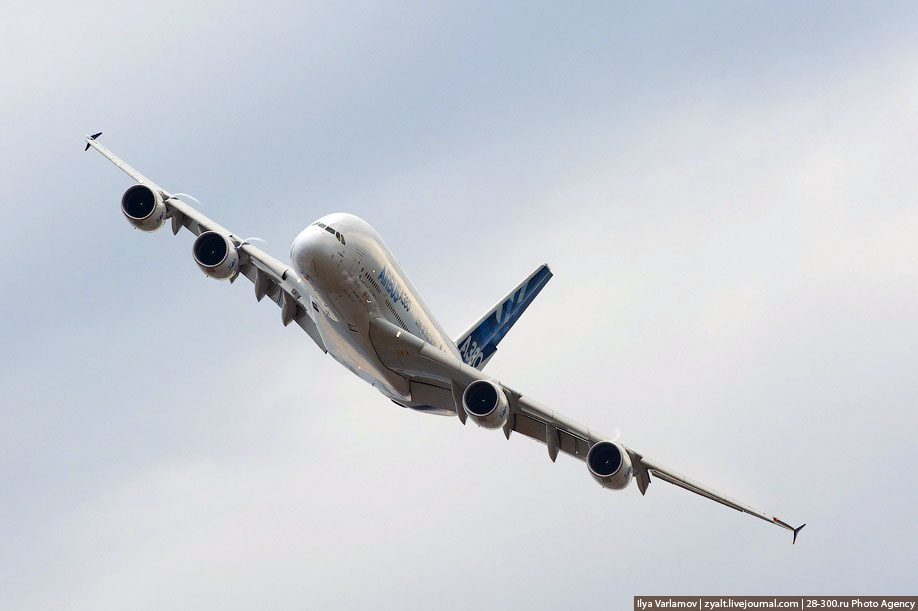 29.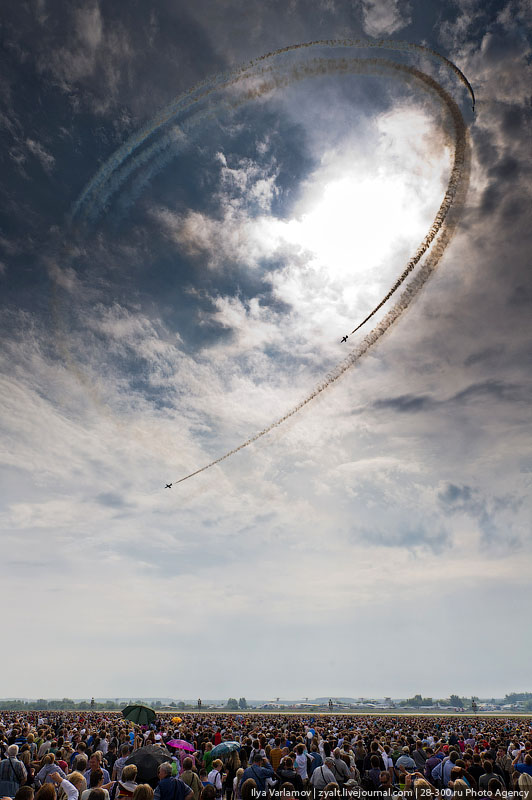 30.
Heart.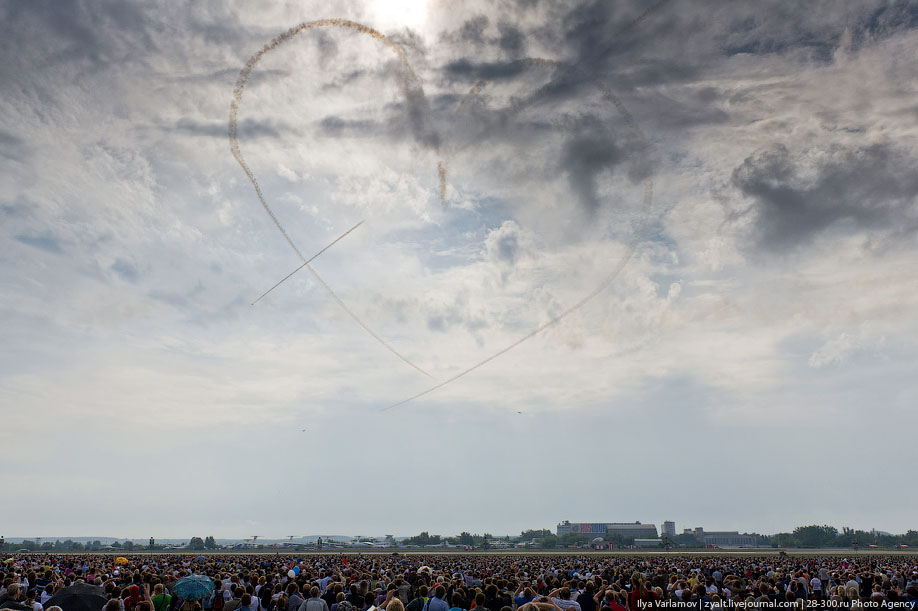 31.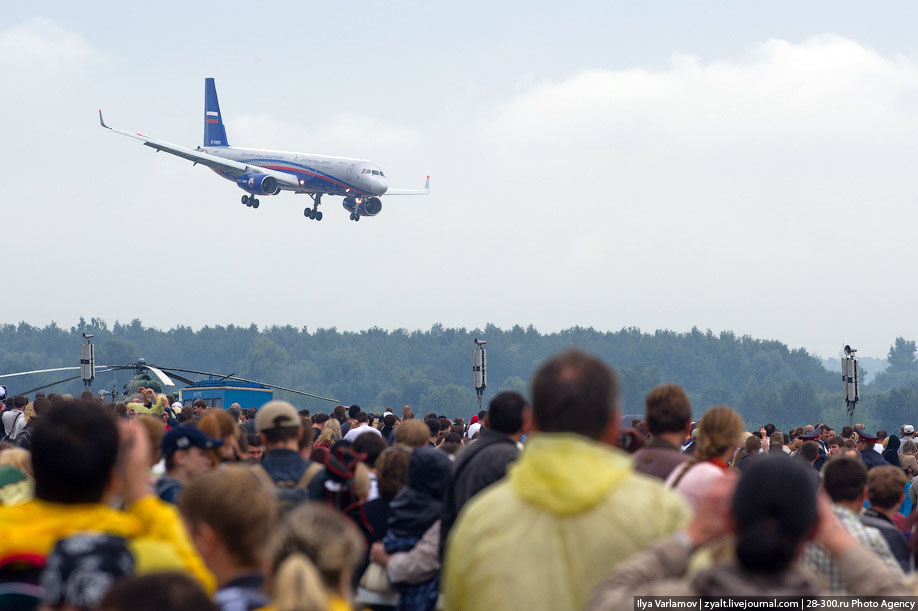 32.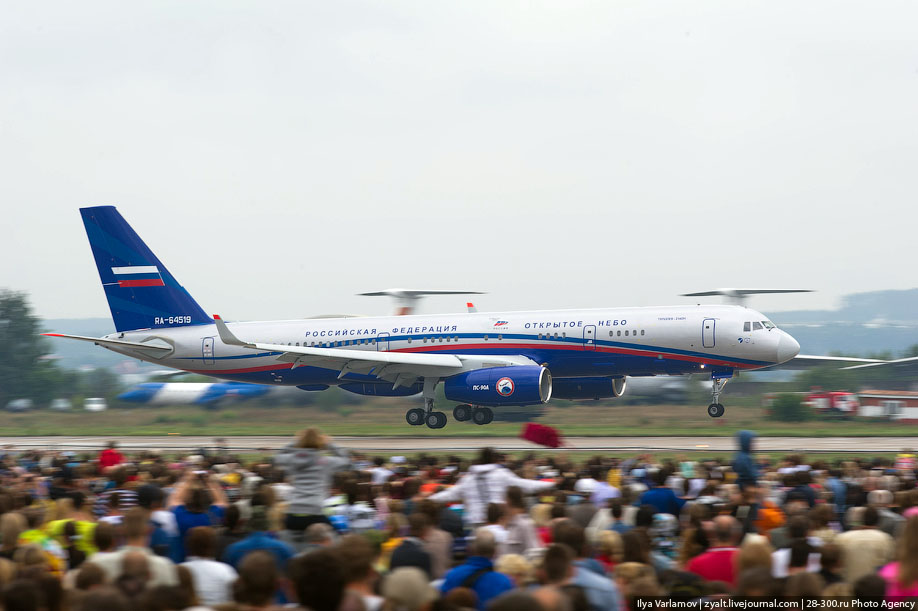 33.
F-15.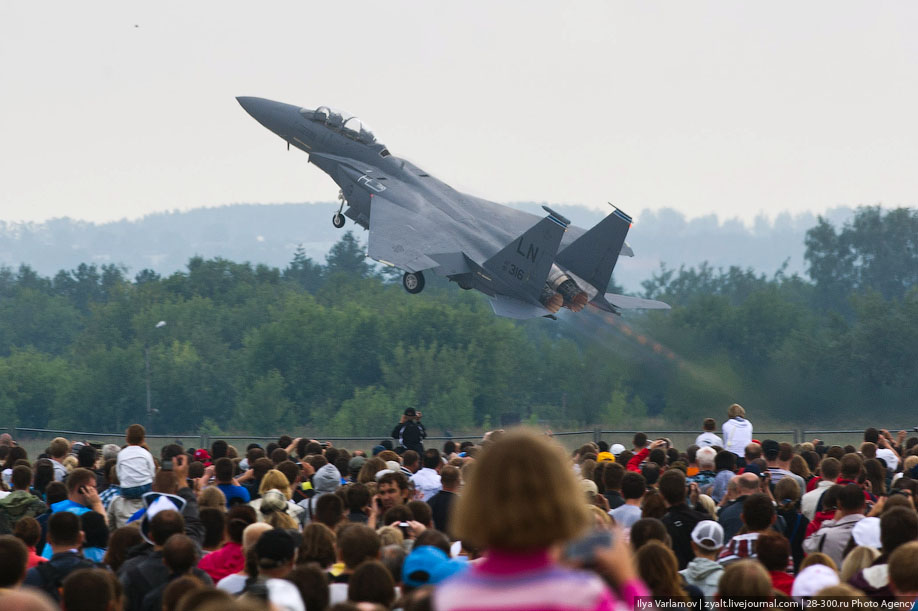 34.
35.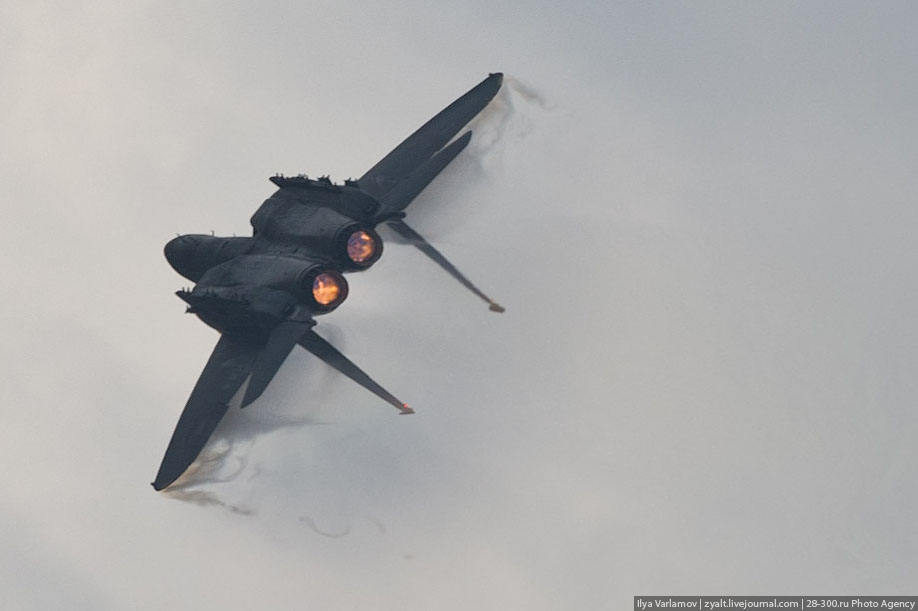 36.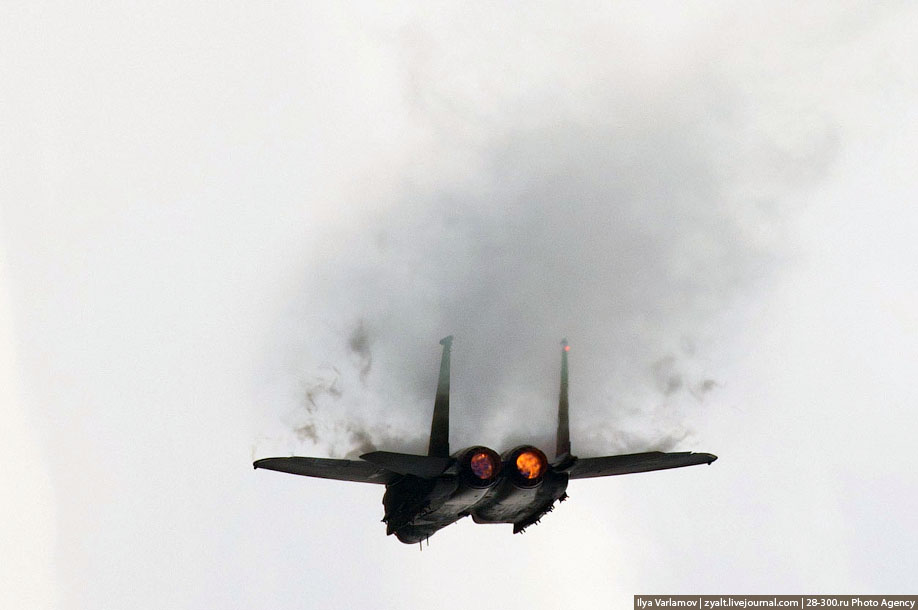 37.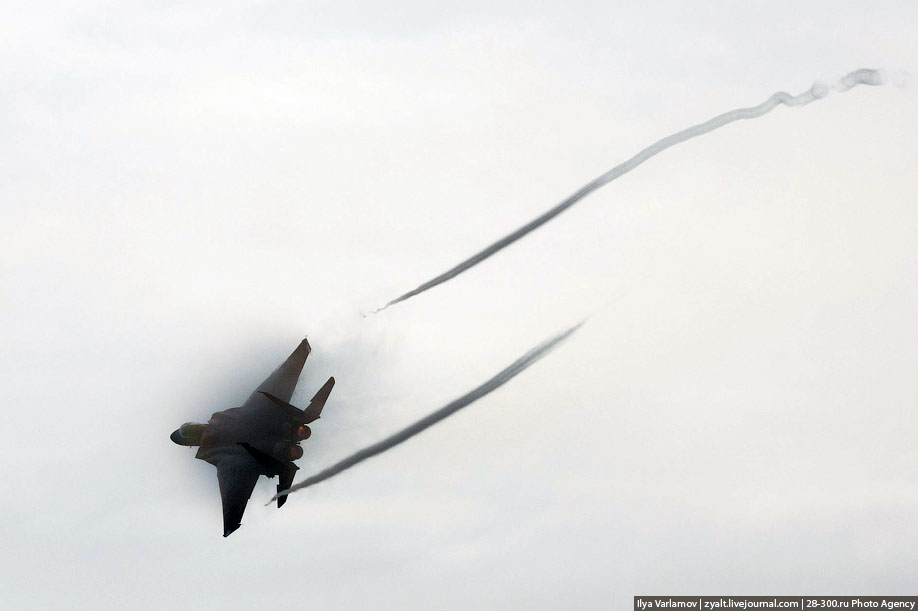 38.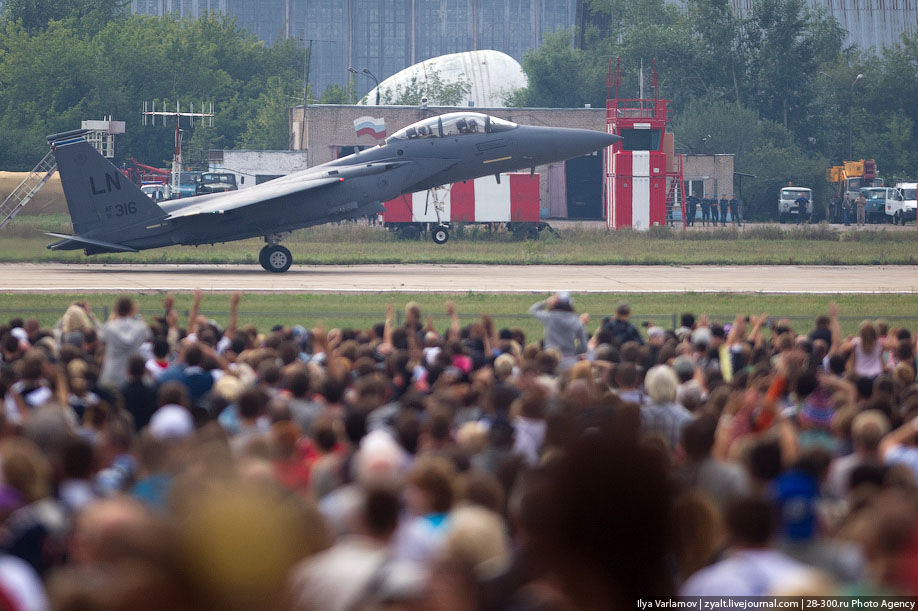 39.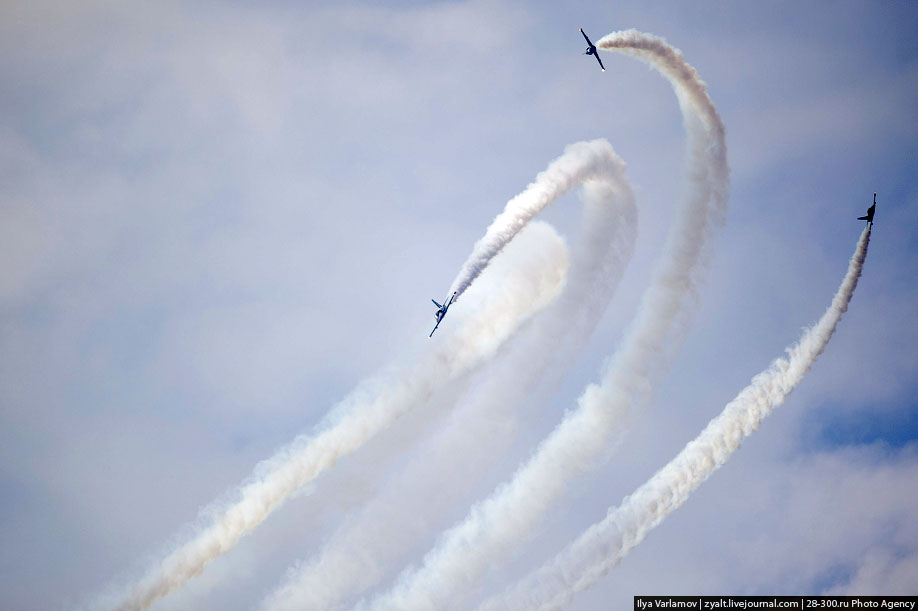 40.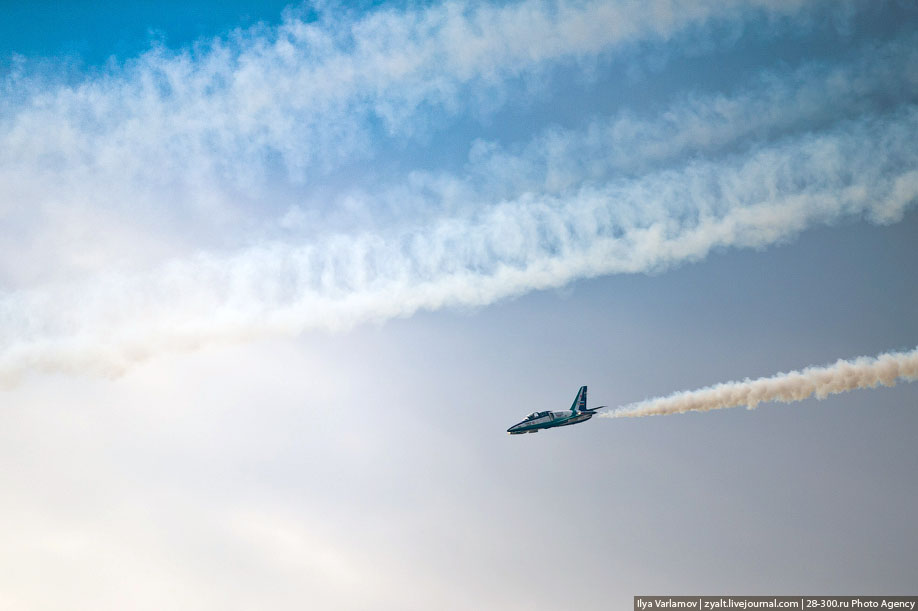 41.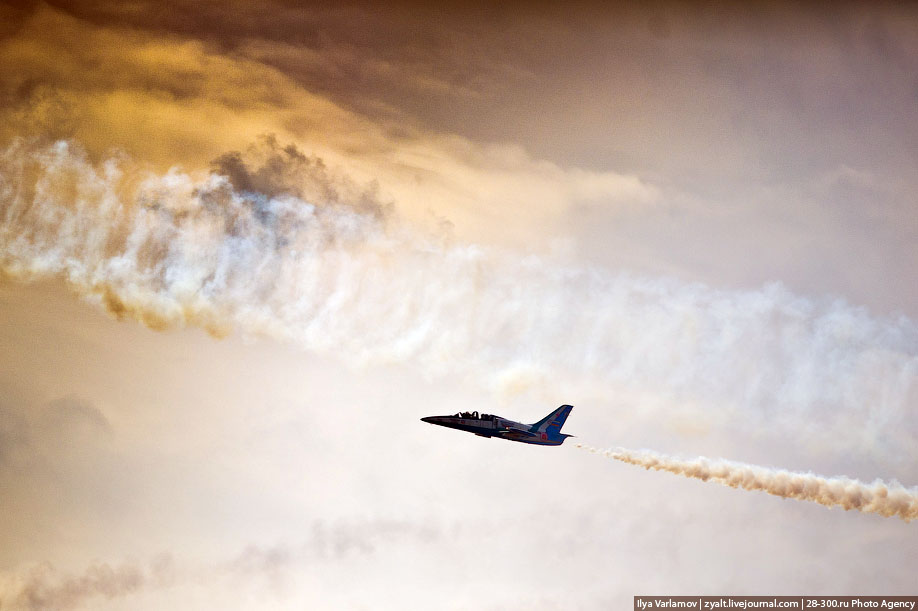 42.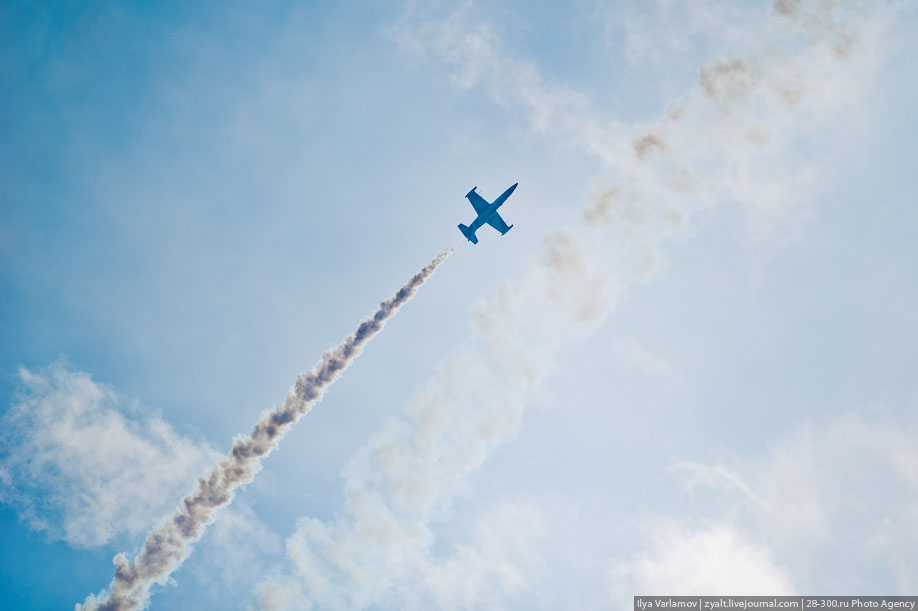 43.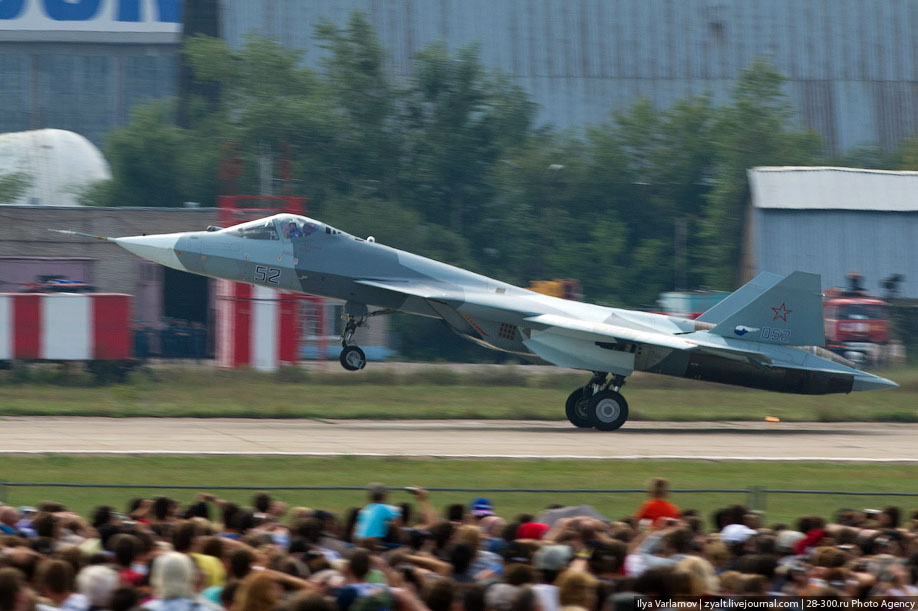 44.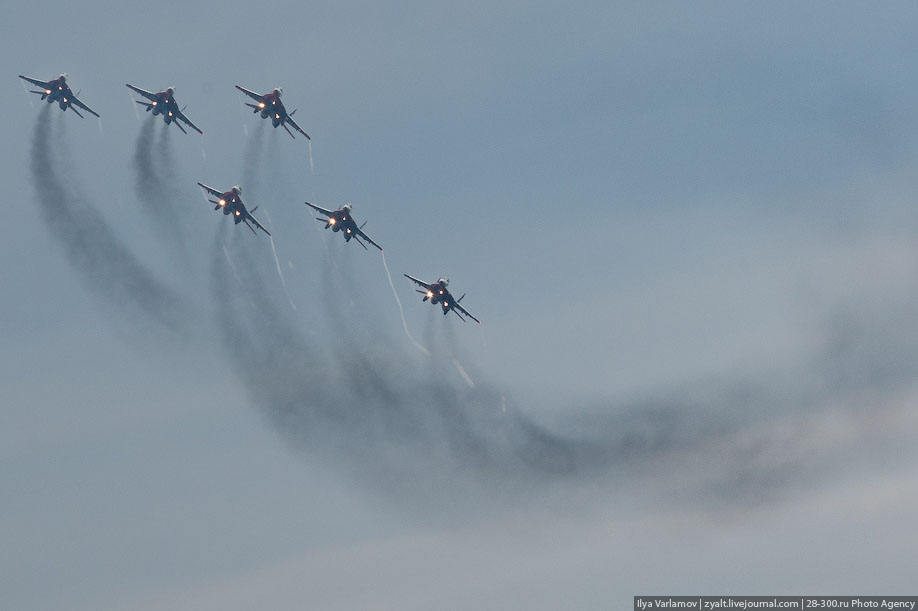 45.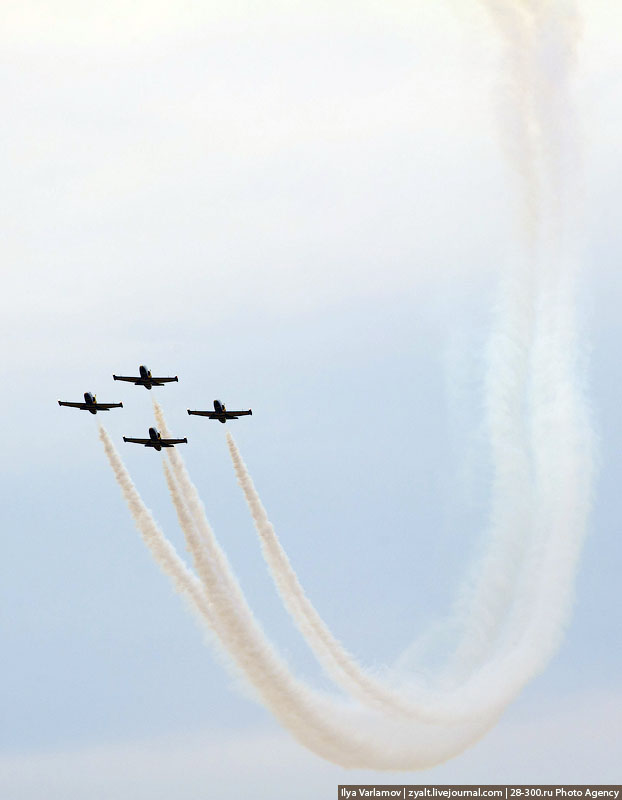 46.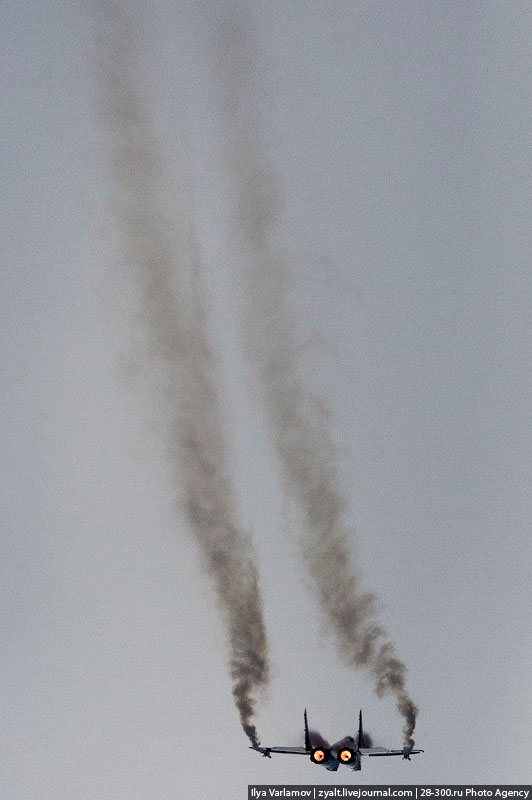 47.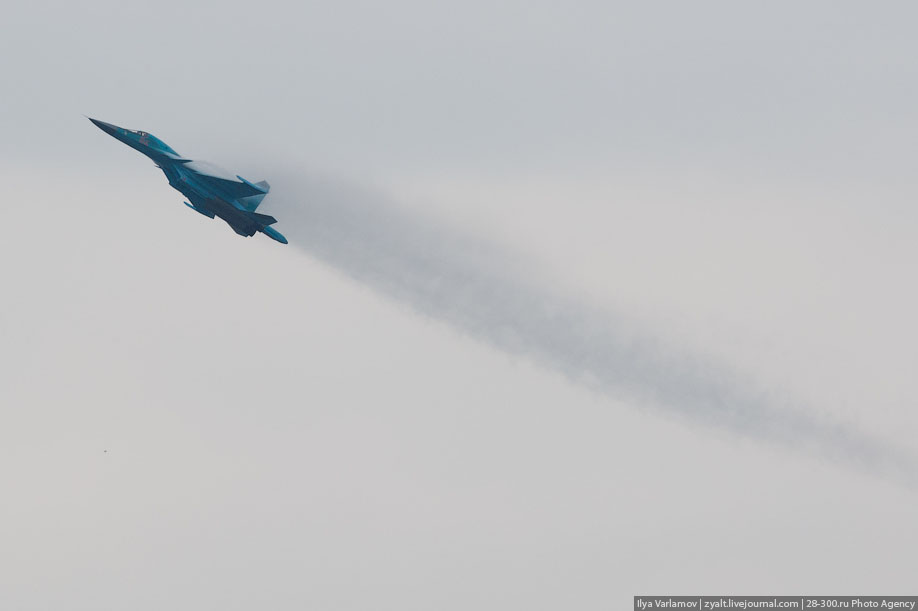 Many thanks to the United Aircraft Corporation for the invitation to your chalet, they set up perfect conditions for photography shows.