Since the project participant, "In the wake of Maclay" because of his long journey to New Guinea, visited the city Baliem, where among other things, was to rally the Papuans ...
(Total 9 photos)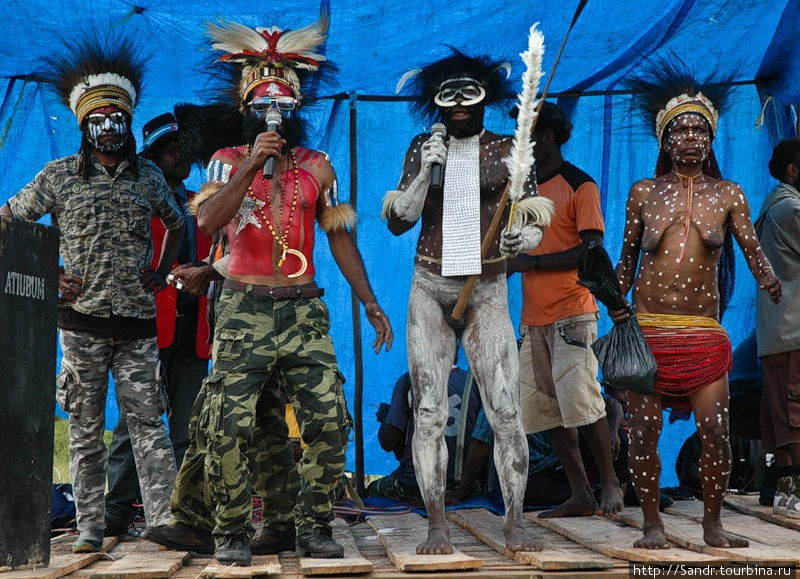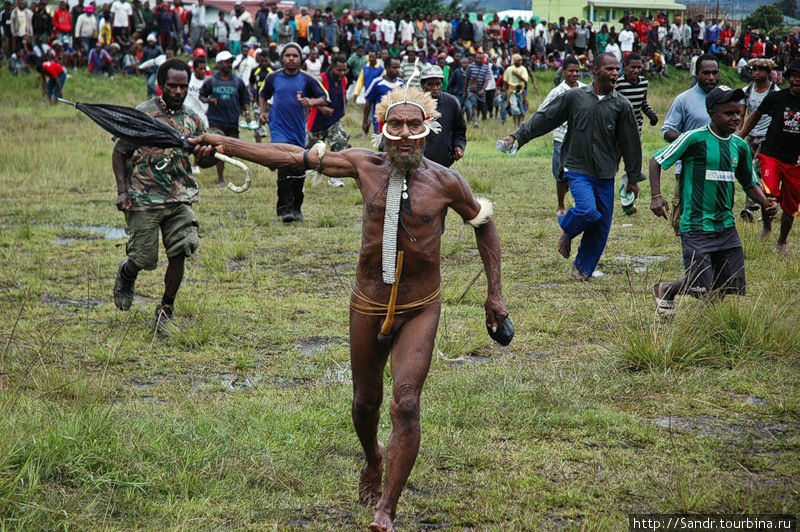 1. For forty years the inhabitants of West Papua, which in the early 60's was occupied by Indonesia, demand a referendum on independence.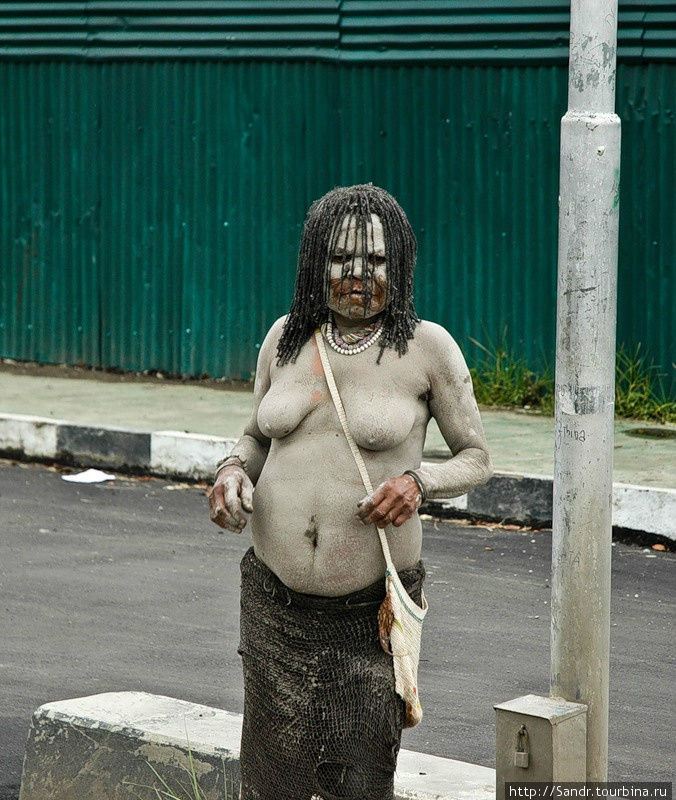 2. On the day that author of the report Sandr made these pictures, people from all over the city built on a protest march. There were also quite colorful characters, like the lady in the image of a sinister character movie "The Ring".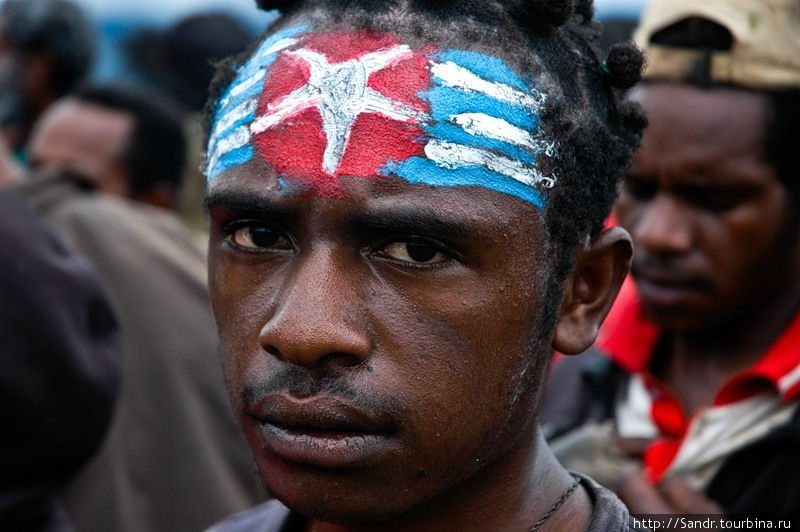 3. On the face of this young Papuans - banned flag of an independent Papua Morning Star, a symbol of resistance. Once upon a time the soldiers to shoot to kill those who would raise the flag in Papua. Today the flag for imprisoned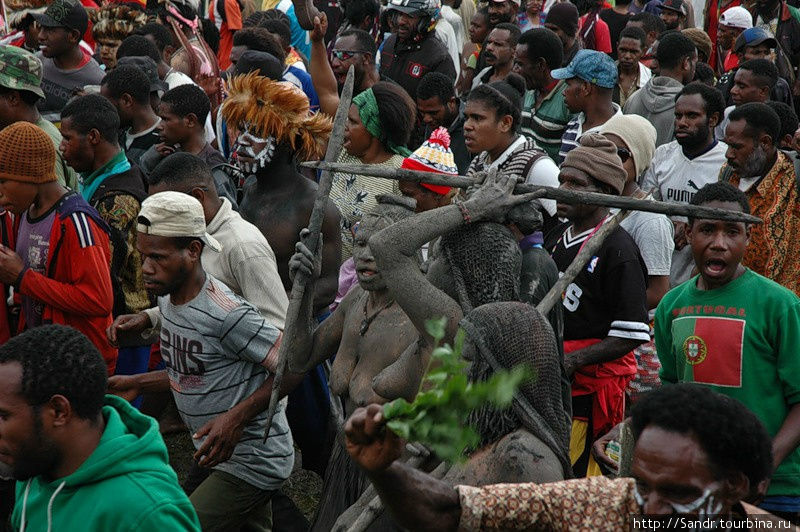 4. Photographed on Papuan demonstrations, and even more alien - it risky. Therefore Sandr could easily thunder in jail or lose your camera.But he was careful and everything was ok.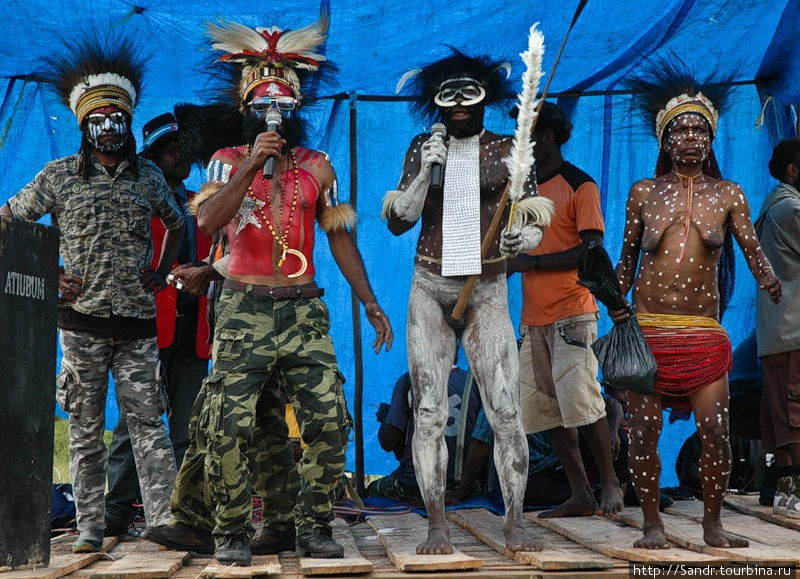 5. Participating in a protest march from the town of Papuans and nearby towns came together on the field SINAPUK which was set the stage on which were the activists.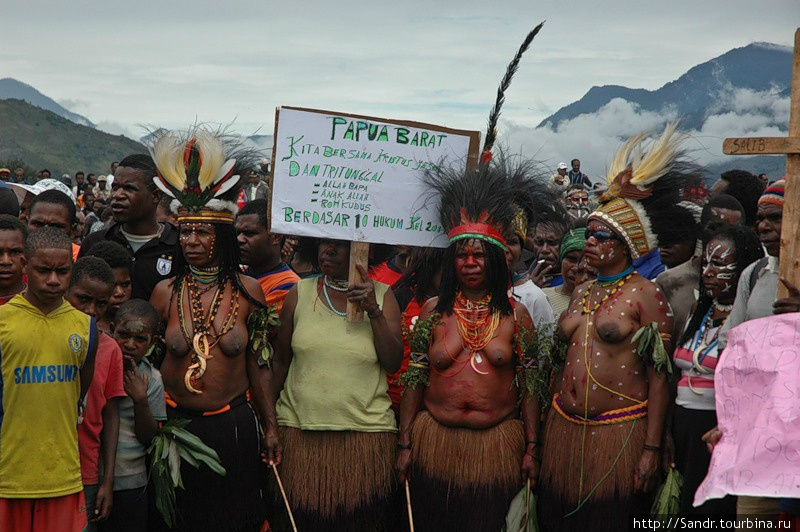 6. People going to a very diverse, then you and the usual western shirts, and bare breasts and feathers and coloring ...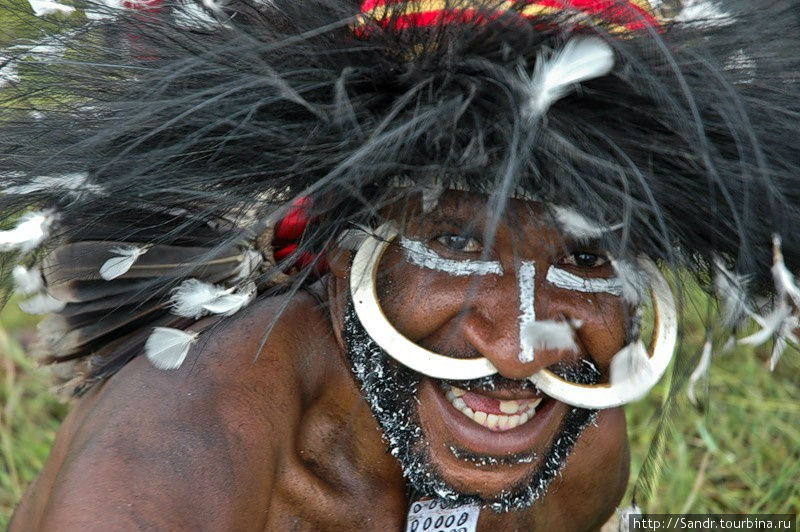 7. ... or even the traditional ornaments such as the Papuans of bones in the nose.
8. And this - the local "Che Guevara", Semion Dhabi - head of the cell KNPB (Komitet Nasional Papua Barat).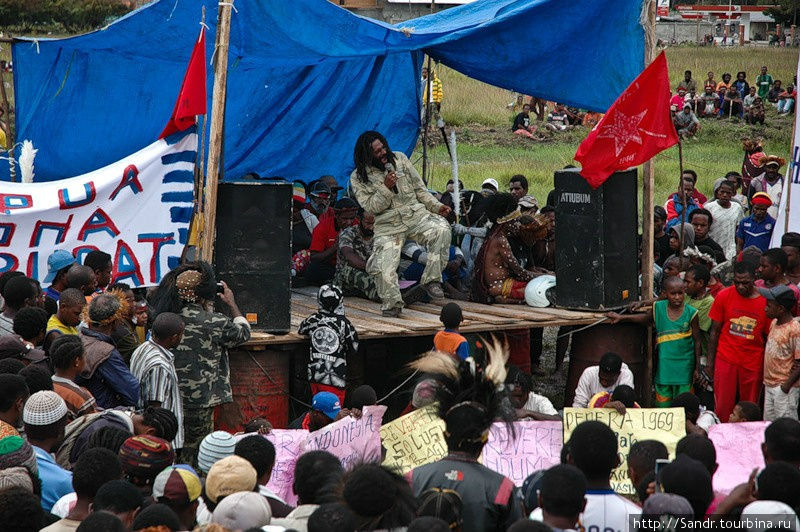 9. Remain until the end of the event was risky. So after the show Semion Dhabi Sandr retired ...
Highly recommended to see the full version is dynamic photo-report from the march papusaov please visit Tourbina.ru . There you can follow the project "Memories of Maclay," which involved Sandr .