In this article we present to you the list of 20 of our all time favorite beauties. These are women for whom men sigh for decades that are behind us.
ANGELINA JOLIE (1975-)
Angelina Jolie (born June 4, 1975) is an American actress. She has received an Academy Award, two Screen Actors Guild Awards, and three Golden Globe Awards. She has been cited as the world's "most beautiful" woman. She promotes humanitarian causes, and is noted for her work with refugees. Jolie achieved wider fame after her portrayal of video game heroine Lara Croft in Lara Croft: Tomb Raider (2001), and since then has established herself as one of the best-known and highest-paid actresses in Hollywood. Divorced from actors Jonny Lee Miller and Billy Bob Thornton, Jolie currently lives with actor Brad Pitt, in a relationship that has attracted worldwide media attention. Jolie and Pitt have three adopted children, Maddox, Pax, and Zahara, as well as three biological children, Shiloh, Knox, and Vivienne.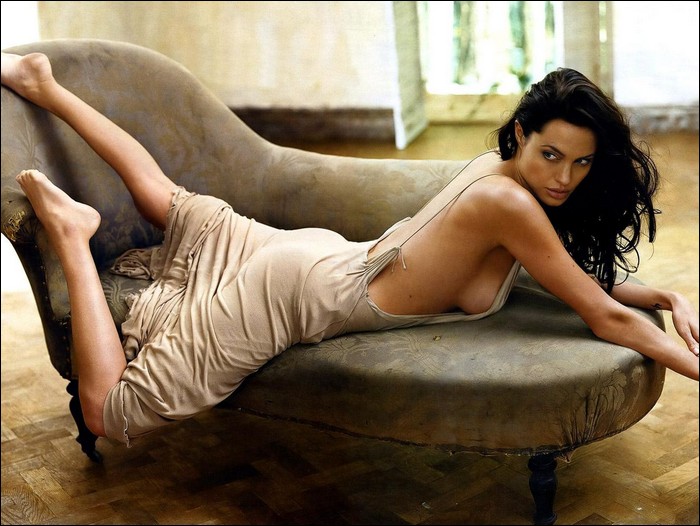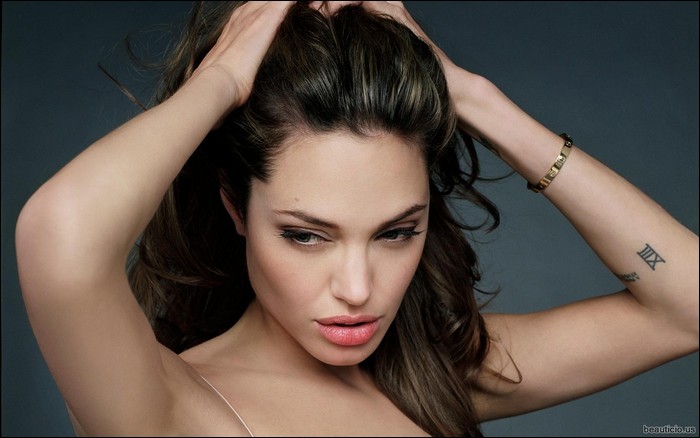 MONICA BELLUCCI (1964-)
Monica Anna Maria Bellucci (born 30 September 1964) is an Italian actress and fashion model. She became known and popular with worldwide audiences, following her roles in Malèna (2000), Brotherhood of the Wolf, and Irréversible (2002). Bellucci was married to fashion photographer Claudio Carlos Basso in 1990. She is currently married to fellow actor Vincent Cassel, with whom she has appeared in several films, and has two daughters, Deva and Léonie.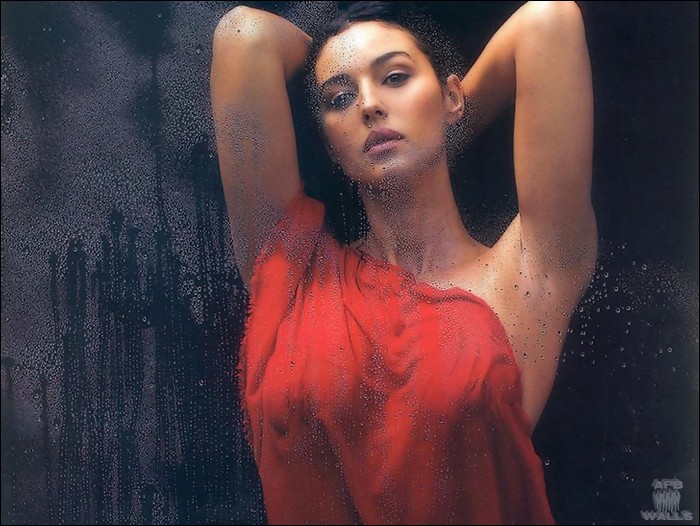 SOFIA LOREN (1934-)
Sophia Loren, (born Sofia Villani Scicolone; September 20, 1934) is an Italian actress. In 1962, she won the Academy Award for Best Actress for her role in Two Women, becoming the first actress to win an Academy Award for a non-English-speaking performance. She has won 50 international awards, including two Oscars, seven Golden Globe Awards, a Grammy Award , a BAFTA Award and a Laurel award. Loren remained married to Carlo Ponti until his death on January 10, 2007. She is a huge fan of the football club S.S.C. Napoli.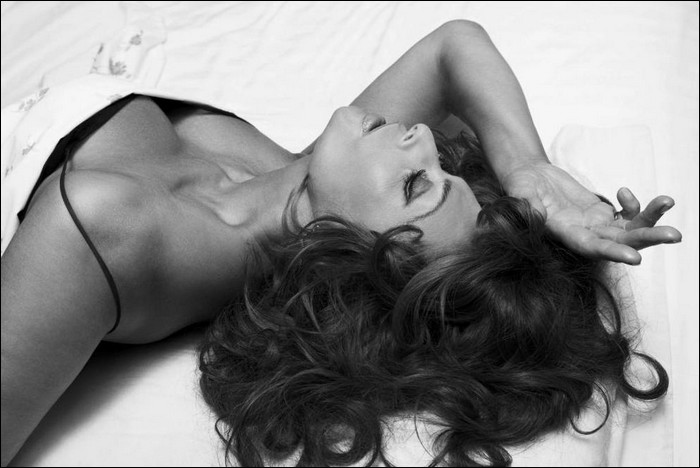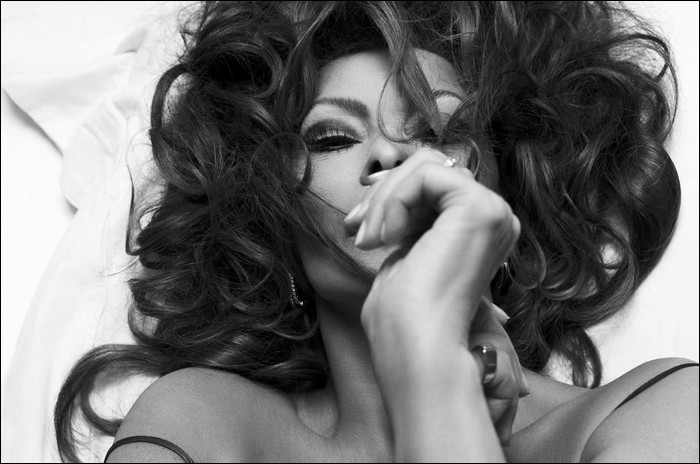 MARILYN MONROE (1926-1962)
Marilyn Monroe (June 1, 1926 – August 5, 1962), born Norma Jeane Mortenson, but baptized Norma Jeane Baker, was an American actress, singer and model. After spending much of her childhood in foster homes, Monroe began a career as a model, which led to a film contract in 1946. Her "dumb blonde" persona was used to comedic effect in many films. Limited by typecasting, Monroe studied at the Actors Studio to broaden her range, and her dramatic performance in Bus Stop (1956) was hailed by critics, and she received a Golden Globe nomination. The final years of Monroe's life were marked by illness, personal problems, and a reputation for being unreliable and difficult to work with. The circumstances of her death, from an overdose of barbiturates, have been the subject of conjecture. In the years and decades following her death, Monroe has often been cited as a pop and cultural icon.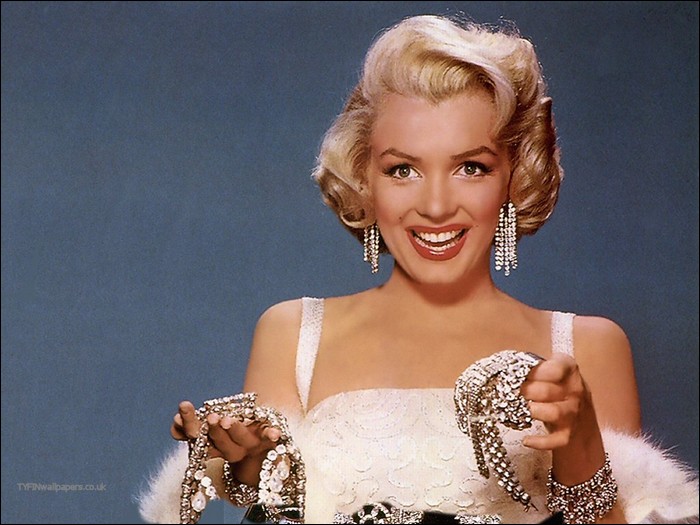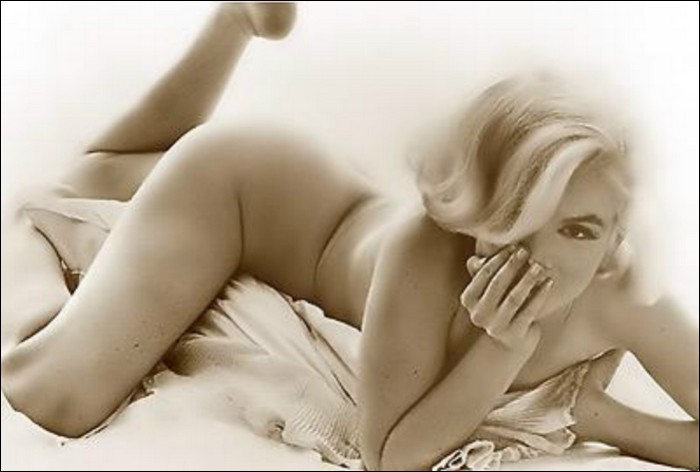 BRIGITTE BARDOT (1934-)
Brigitte Anne-Marie Bardot ( born 28 September 1934) is a French former fashion model, actress and singer, and animal rights activist. In her early life, Bardot was an aspiring ballet dancer. She started her acting career in 1952 and, after appearing in 16 films, became world-famous due to her role in her then-husband Roger Vadim's controversial film And God Created Woman. She later starred in Jean-Luc Godard's 1963 cult film, Contempt. She caught the attention of French intellectuals and was declared to be the most liberated woman of post-war France. She was awarded the Légion d'honneur in 1985 but refused to receive it. After her retirement, Bardot established herself as an animal rights activist. During the 1990s, she became controversial due to her criticism of immigration, race-mixing, some aspects of homosexuality and Islam in France, and has been fined five times for "inciting racial hatred".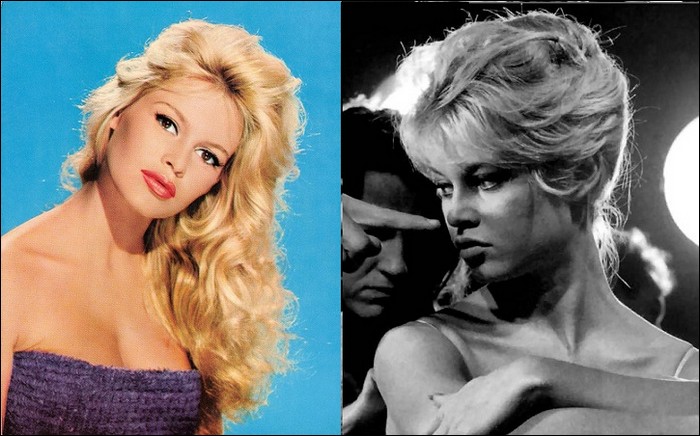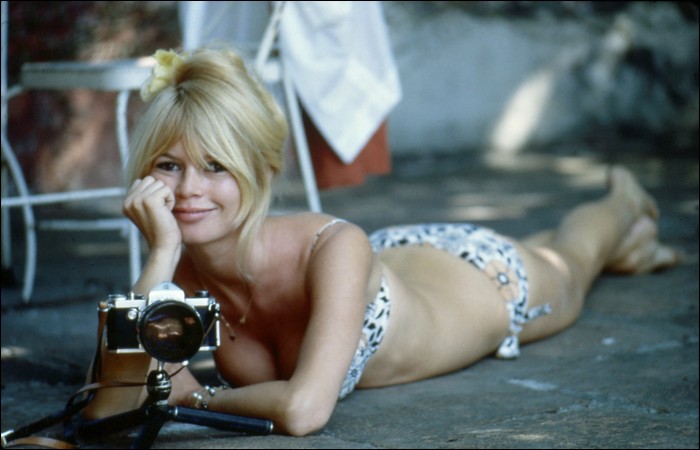 CLAUDIA SCHIFFER (1970-)
Claudia Schiffer (born 25 August 1970) is a German model and occasional actress, who reached the peak of her popularity during the 1990s, initially due to her resemblance to Brigitte Bardot. Schiffer is one of the world's most successful models, having appeared on over 500 magazine covers. Forbes estimated her net worth at about $55m (£38m). She has revealed that because she was so tall, she became very shy and did not want to be noticed. Claudia originally wanted to become a lawyer and used to work in her father's law firm. She later dropped these aspirations when, in 1987, she was spotted in a nightclub in Düsseldorf by Michel Levaton, the boss of Metropolitan Model Agency.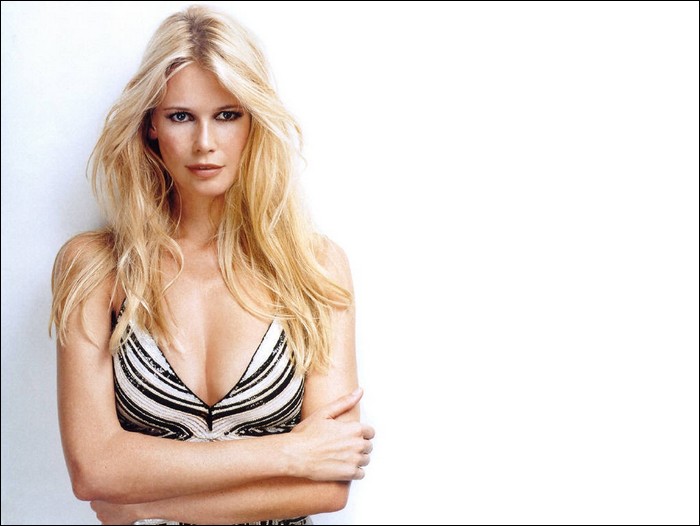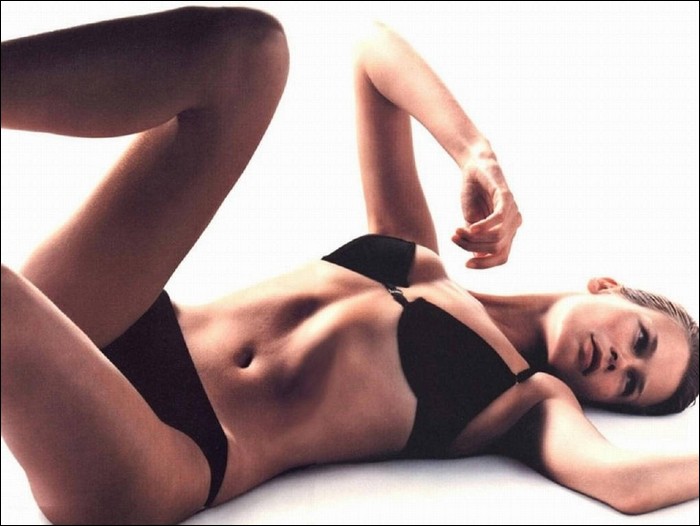 CINDY CRAWFORD (1966-)
Cynthia Ann "Cindy" Crawford (born February 20, 1966) is an American former model. Known for her trademark mole just above her lip, Crawford has adorned hundreds of magazine covers throughout her career. Her success at modeling made her a celebrity that has led to roles in television and film, and to work as a spokesperson. She was discovered at the age of 16 by a newspaper photographer. He noticed Cindy at work during her summer job of detasseling corn and took a picture of her. She entered the Elite Model Management's Look of the Year contest at 17 and was the runner-up. She won an academic scholarship to study chemical engineering, but she dropped out in order to pursue a full-time modeling career. Crawford was married to actor Richard Gere between 1991 and 1995; although they had no children, she cited him as one of the more influential people in her life.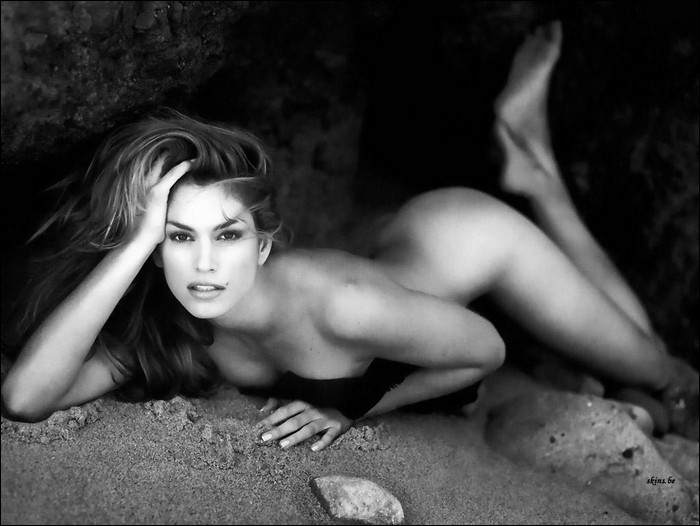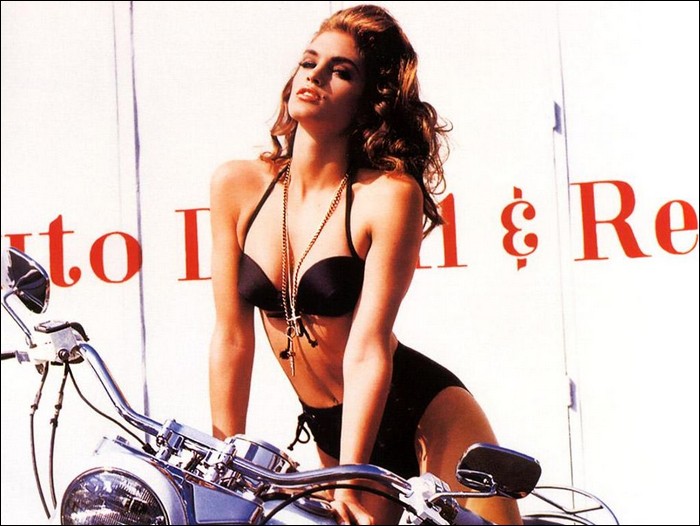 RITA HAYWORTH (1918-1987)
Rita Hayworth (October 17, 1918 – May 14, 1987) was an American film actress and dancer who attained fame during the 1940s not only as one of the era's top stars, but also as a great sex symbol, most notably in Gilda (1946). She appeared in 61 films over 37 years and is listed as one of the American Film Institute's Greatest Stars of All Time. Rita Hayworth was a top glamour girl in the 1940s. She was a pin-up girl for military servicemen and a beauty icon for women. Due to her fondness for alcohol and stressful lifestyle, Hayworth aged before her time. That's why she had to be carefully lit in her later movies.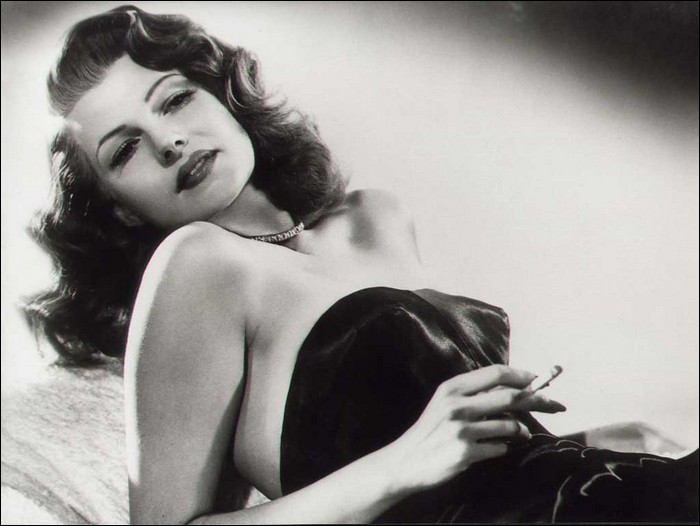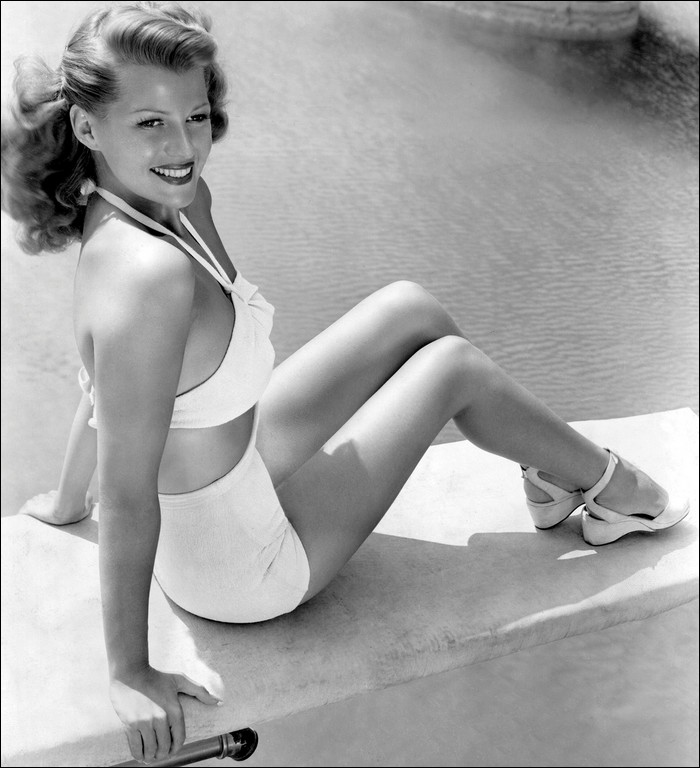 MEGAN FOX (1986-)
Megan Denise Fox (born May 16, 1986) is an American actress and model. She began her acting career in 2001 with several minor television and film roles, and played a recurring role on Hope and Faith. In 2007, she was cast as Mikaela Banes, the love interest of Shia LaBeouf's character in the blockbuster film Transformers which became her breakout role. In 2004, Fox began dating Brian Austin Green, of Beverly Hills, 90210 fame, after reportedly having met on the set of Hope & Faith. They were involved in an on-again, off-again relationship, before finally marrying in June 2010. In middle school she was bullied and picked on and she ate lunch in the bathroom to avoid being "pelted with ketchup packets". Fox also said of high school that she was never popular and that "everyone hated me, and I was a total outcast, my friends were always guys, I have a very aggressive personality, and girls didn't like me for that. I've had only one great girlfriend my whole life".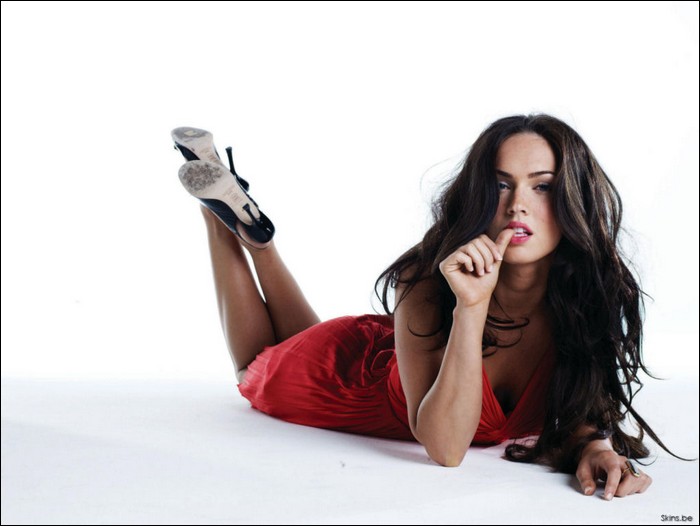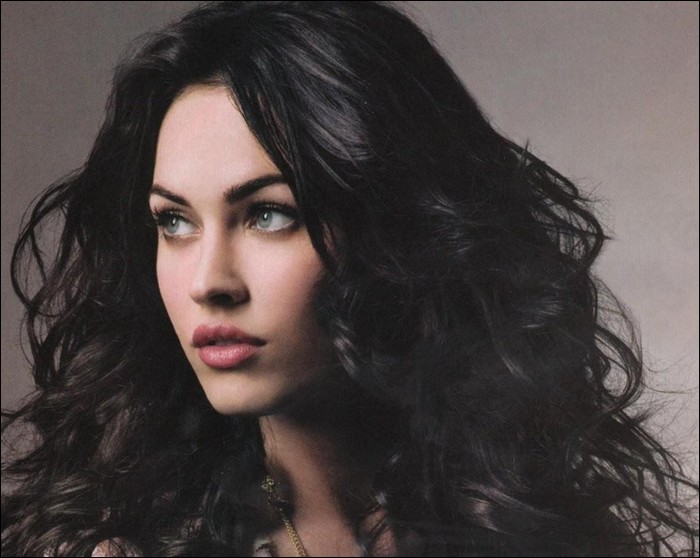 GRACE KELLY (1929-1982)
Grace Patricia Kelly (November 12, 1929 – September 14, 1982) was an American actress and Princess consort of Monaco. In April 1956 Kelly married Rainier III, Prince of Monaco, and became styled as Her Serene Highness The Princess of Monaco, and was commonly referred to as Princess Grace. In October 1953, with the release of Mogambo, she became a movie star. She retired from acting at 26 to enter upon her duties in Monaco. She and Prince Rainier had three children: Caroline, Albert, and Stéphanie. She also retained her American roots, maintaining dual US and Monégasque citizenships. She died on September 14, 1982, two months before her 53rd birthday, when she lost control of her automobile and crashed after suffering a stroke. Her daughter Princess Stéphanie, who was in the car with her, survived the accident. In June 1999, the American Film Institute ranked her #13 in their list of top female stars of American cinema.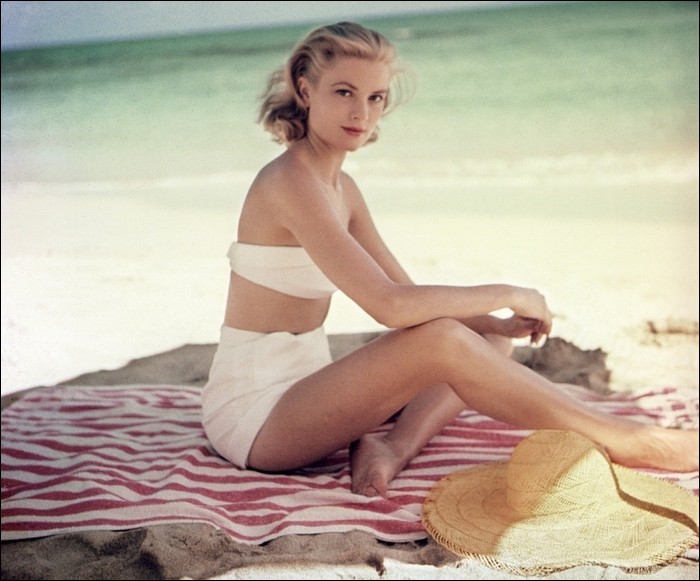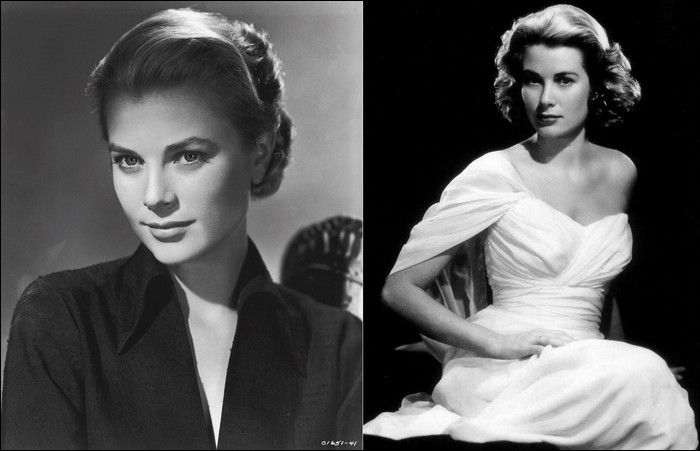 BO DEREK (1956-)
Bo Derek (born November 20, 1956) is an American film actress and model. Derek started modeling to pay for a new surfboard, and after a few shoots and a deodorant advertisement, she found she had a knack for performance. She secured a Hollywood agent, and on the audition trail met director John Derek, 30 years her senior. John filed for divorce from his wife, actress Linda Evans, and John and Bo moved to Germany to avoid John being charged with statutory rape under U.S. law due to Bo's being only 16. The couple returned to America soon after Bo's 18th birthday, and they married in 1976. They remained married until his death in 1998.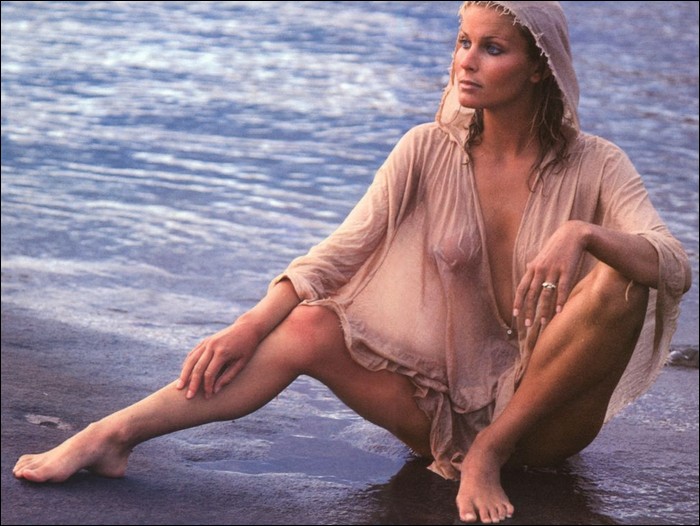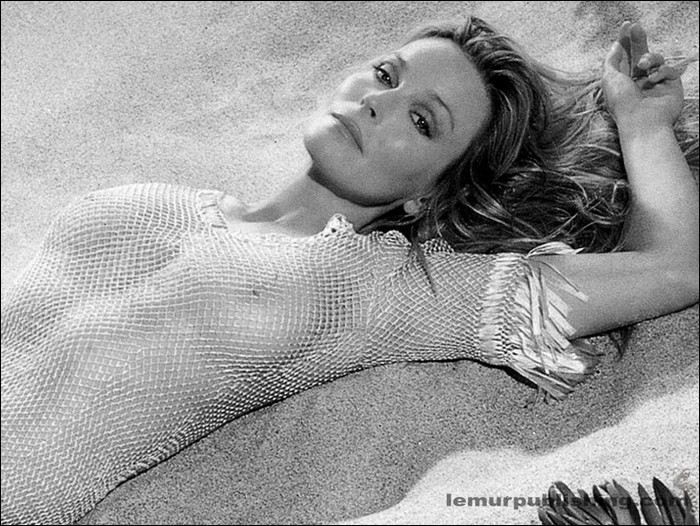 PENELOPE CRUZ (1974-)
Penélope Cruz Sánchez (born April 28, 1974), better known as Penélope Cruz, is a Spanish actress. At 15, she was signed by an agent. She made her acting debut at 16 on television. Her subsequent roles in the 1990s and 2000s included Open Your Eyes (1997), The Hi-Lo Country (1999), The Girl of Your Dreams (2000) and Woman on Top (2000). Cruz achieved recognition for her lead roles in Vanilla Sky and Blow. She was the first Spanish actress in history to receive an Academy Award, and the sixth Hispanic actor overall. She has donated both her time and money to charities. Cruz has volunteered in Uganda and India. Cruz began dating co-star Javier Bardem in 2007. They married in early July 2010 in a private ceremony at a friend's home in the Bahamas. couple expect a child in March 2011.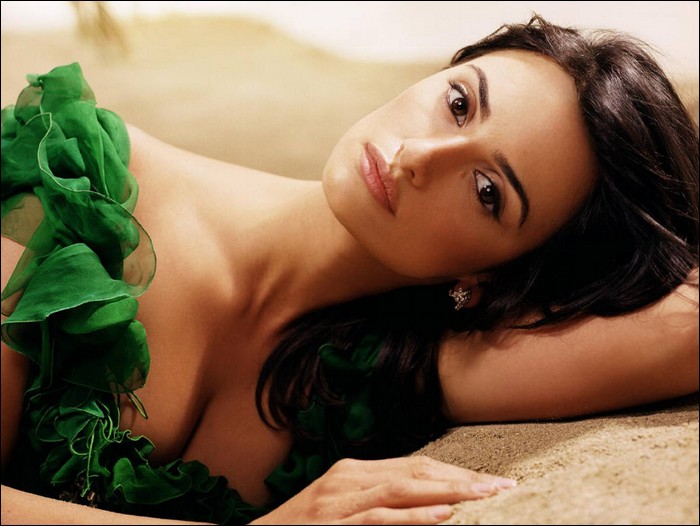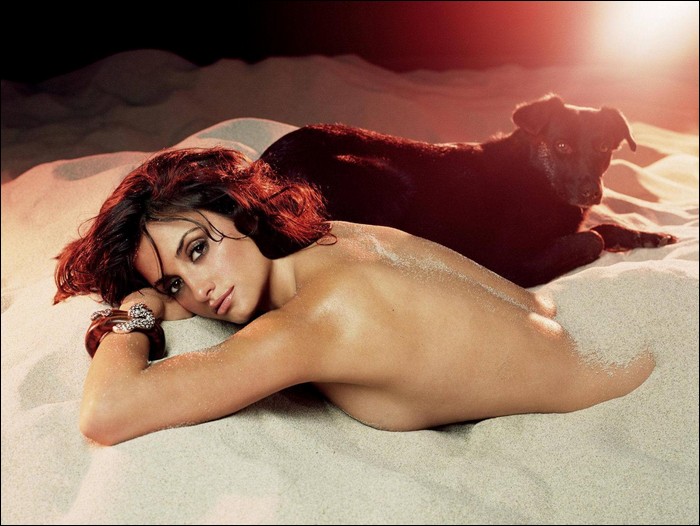 SCARLETT JOHANSSON (1974-)
Scarlett Johansson (born November 22, 1984) is an American actress and singer. Johansson rose to fame with her roles in 1998's The Horse Whisperer and 2001's Ghost World. On May 20, 2008, Johansson debuted as a vocalist on her first album, Anywhere I Lay My Head, which included cover versions of Tom Waits songs. Her second album, Break Up, with Pete Yorn was released in September 2009. Johansson rarely discusses her personal life with the press, saying, "It's nice to have everybody not know your business."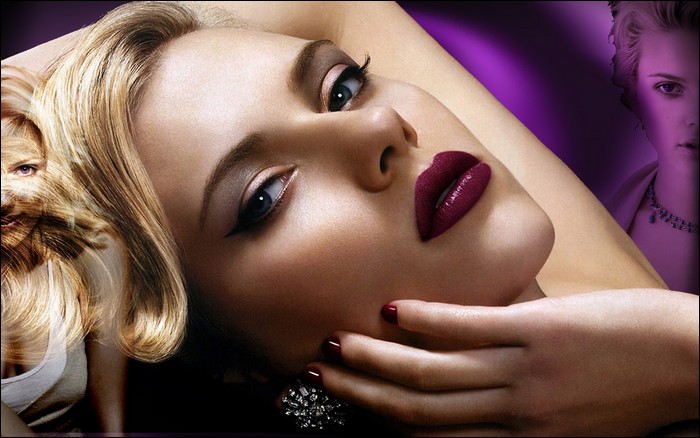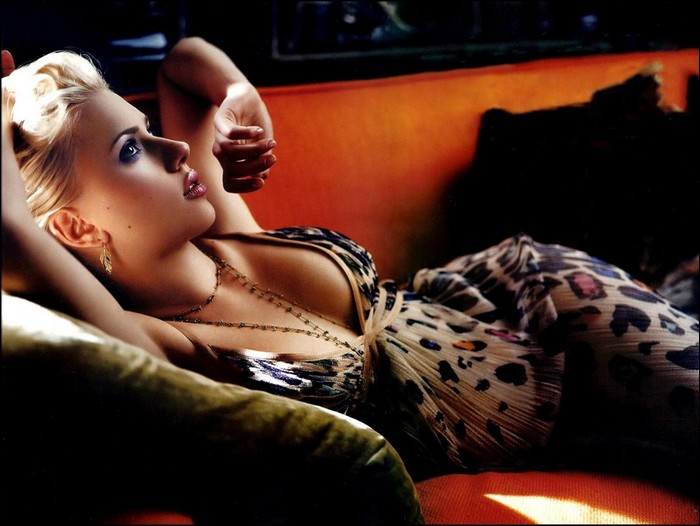 KATE MOSS (1974-)
Katherine Ann Moss (born 16 January 1974) known as Kate Moss, is an English model. She has appeared on over 50 magazine covers and in magazine spreads. She is also notorious for her high-profile relationships and party lifestyle. In 2007, she came 2nd on the Forbes top-earning models list, estimated to have earned $9 million in one year. Moss was discovered in 1988 at the age of 14. Moss then went on to become the "anti-supermodel" of the 1990s[citation needed] in contrast to the "supermodels" of the moment, such as Cindy Crawford, Elle Macpherson, Claudia Schiffer, and Naomi Campbell, who were known for their curvaceous and tall figures. Moss found success in the industry despite being unusually short for a fashion model and has worked for many elite fashion lines.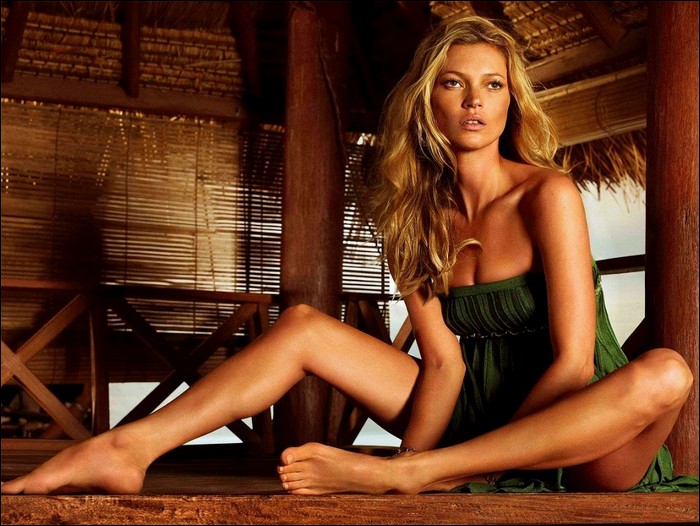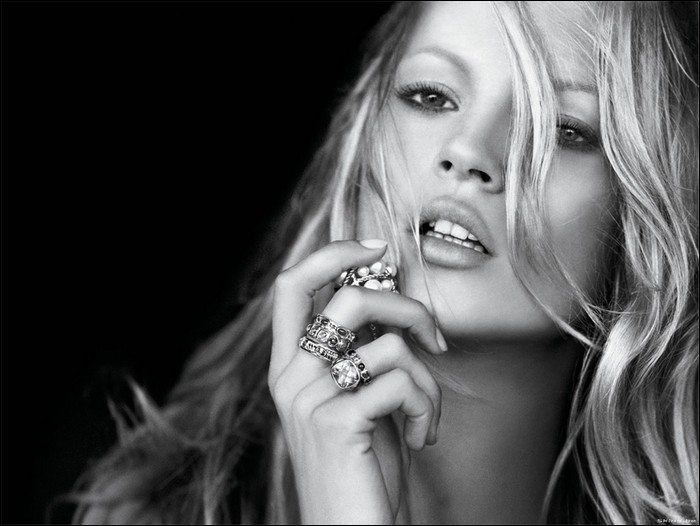 FARRAH FAWCETT(1947-2009)
Farrah Fawcett (February 2, 1947 – June 25, 2009)[4] was an American actress and artist. A multiple Golden Globe and Emmy Award nominee, Fawcett rose to international fame when she first appeared as private investigator Jill Munroe in the first season of the TV series Charlie's Angels, in 1976. Fawcett later appeared off-Broadway to critical approval and in highly rated and critically acclaimed television movies, in roles often challenging and sometimes unsympathetic. Fawcett was a beauty whose iconic poster, released the same year Charlie's Angels premiered, broke sales records, making her an international pop culture icon. Her hairstyle was emulated by millions of young women in the 1970s and early 1980s.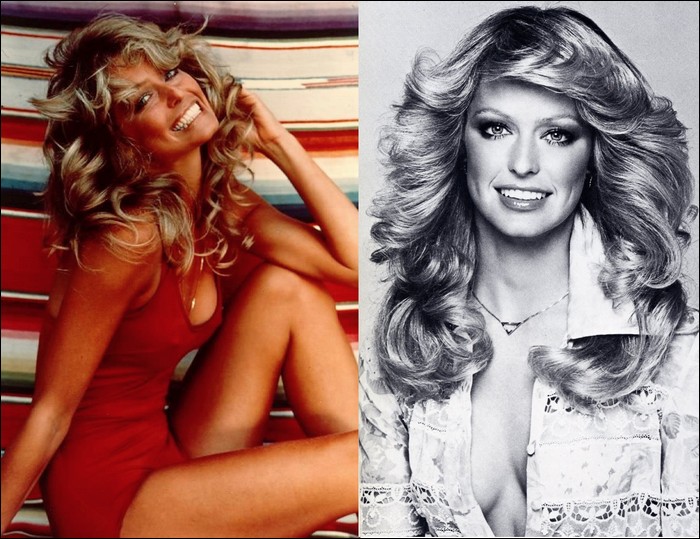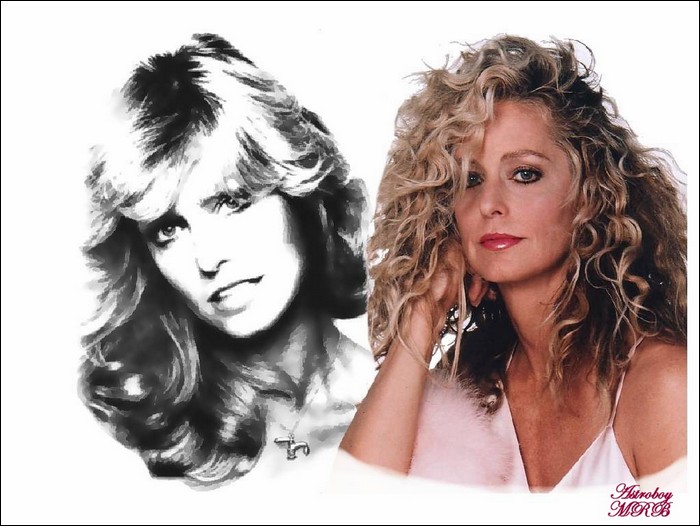 NICOLE KIDMAN (1967-)
Nicole Mary Kidman, AC (born 20 June 1967) is an Australian-American actress, spokes model, and humanitarian.
As a result of being born to Australian parents in Hawaii, Kidman has dual citizenship of Australia and the United States.
After starring in a number of small Australian films and TV shows, Kidman's breakthrough was in the 1989 thriller Dead Calm. Her performances in films such as To Die For (1995), Moulin Rouge! (2001) and Rabbit Hole (2010) received critical acclaim, and her performance in The Hours (2002) brought her an Academy Award for Best Actress, a BAFTA Award and a Golden Globe Award. In 2003, Kidman received her star on the Walk of Fame. In 2006 she was also the highest-paid actress in the motion picture industry. Kidman has been married twice, previously to Tom Cruise, and now to Keith Urban.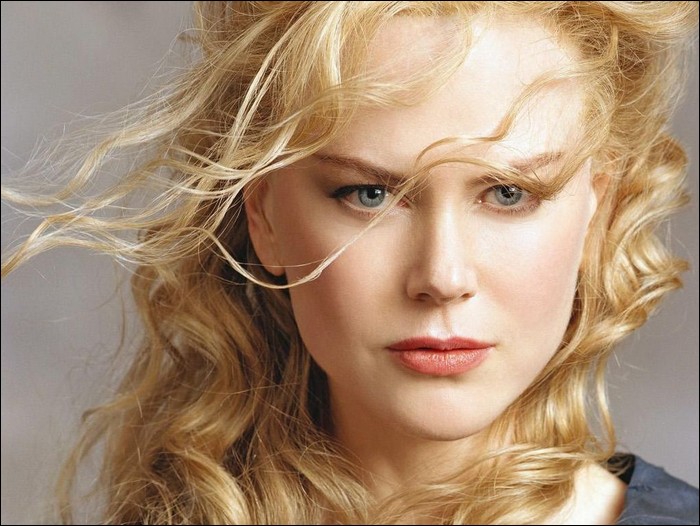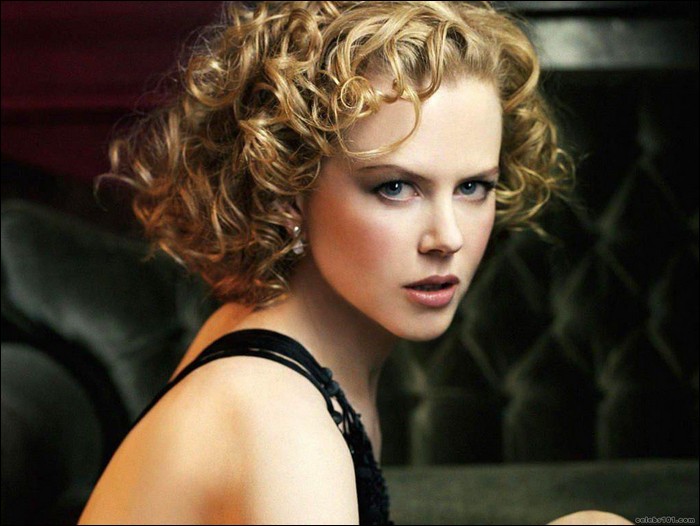 INGRID BERGMAN (1915-1982)
Ingrid Bergman (29 August 1915 – 29 August 1982) was a Swedish actress who starred in a variety of European and American films. She won three Academy Awards, two Emmy Awards, and the Tony Award for Best Actress. She is ranked as the fourth greatest female star of American cinema of all time by the American Film Institute. She is best remembered for her role as Ilsa Lund in Casablanca (1942), a World War II drama co-starring Humphrey Bogart. Before becoming a star in American films, she had already been a leading actress in Swedish, French, German, Italian, and British films. In America, she brought to the screen a "Nordic freshness and vitality", along with extreme beauty and intelligence, and according to the St. James Encyclopedia of Popular Culture, she quickly became "the ideal of American womanhood" and one of Hollywood's greatest leading actresses. In 1950, after a decade of stardom in American films, she starred in the Italian film Stromboli, which led to a love affair with director Roberto Rossellini while they were both already married.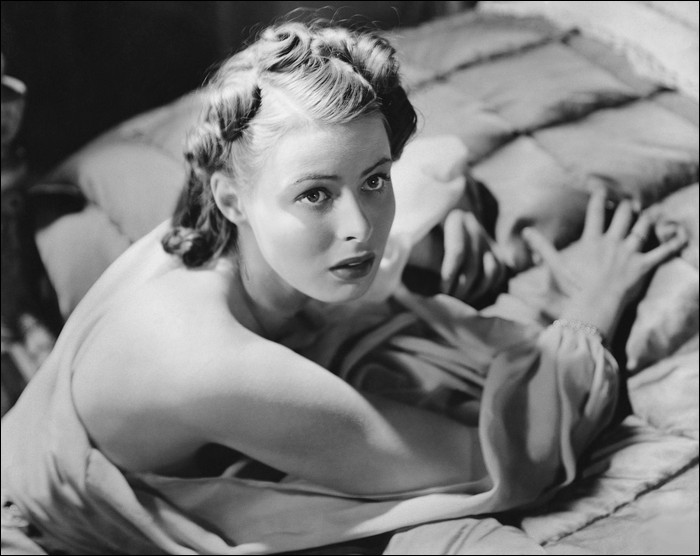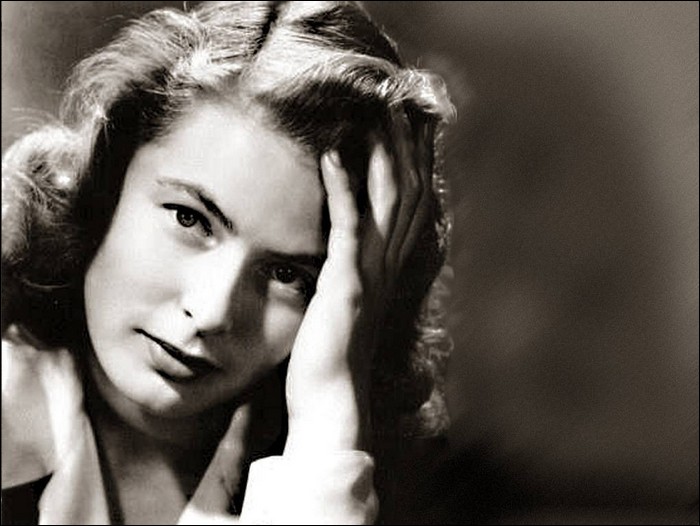 DIANA, PRINCESS OF WALES (1961-1997)
Diana, Princess of Wales (1 July 1961 – 31 August 1997) was a member of the British royal family and an international personality of the late 20th century as the first wife of Charles, Prince of Wales, whom she married on 29 July 1981. The wedding, which was held at St. Paul's Cathedral, was televised and watched by a global audience of over 750 million people. The marriage produced two sons: Princes William and Harry, currently second and third in line to the thrones of the 16 Commonwealth realms. A public figure from the announcement of her engagement to Prince Charles, Diana was born into an old, aristocratic English family with royal ancestry, and remained the focus of worldwide media scrutiny before, during and after her marriage, which ended in divorce on 28 August 1996. This media attention continued following her death in a car crash in Paris along with her companion Dodi Fayed and driver Henri Paul on 31 August 1997, and in the subsequent display of public mourning a week later.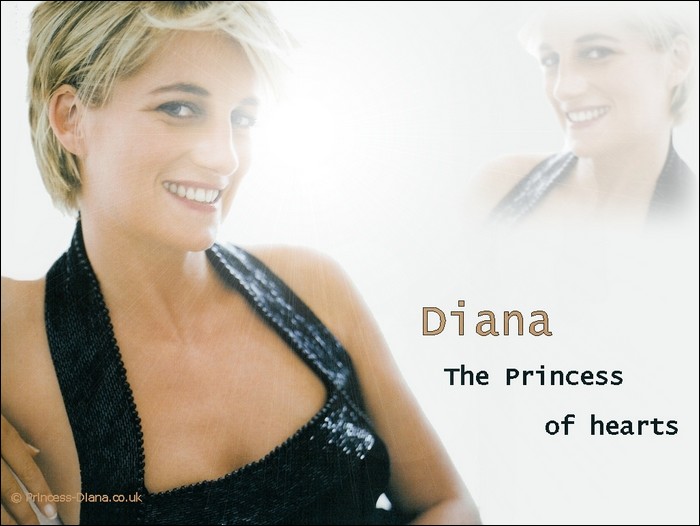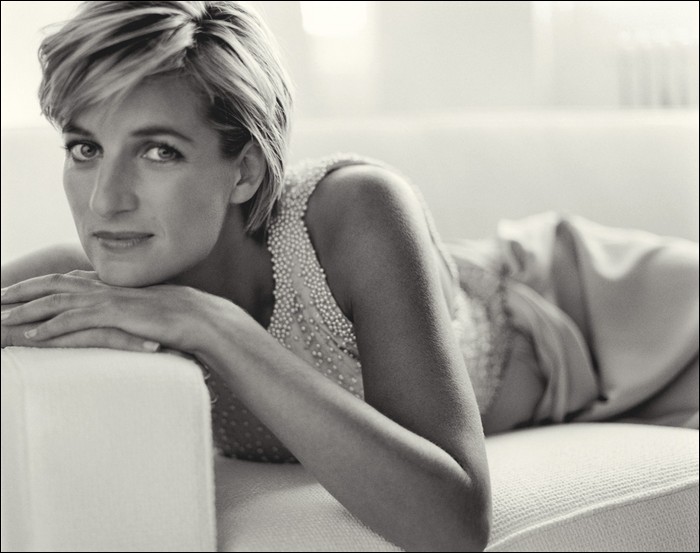 AUDREY HEPBURN (1929-1993)
Audrey Hepburn (4 May 1929 – 20 January 1993) was a British actress and humanitarian. She studied ballet in Arnhem and then moved to London in 1948, where she continued to train in ballet and worked as a photographer's model. She appeared in several European films before starring in the 1951 Broadway play Gigi. Hepburn is one of the few entertainers who have won an Oscar, Emmy, Grammy, and Tony Award. Hepburn became one of the most successful film actresses in the world and performed with notable leading men such as Gregory Peck, Rex Harrison, Humphrey Bogart, Gary Cooper, Cary Grant, Henry Fonda, William Holden, Burt Lancaster, Fred Astaire, James Garner, Peter O'Toole and Albert Finney. She starred as Eliza Doolittle in the film version of My Fair Lady (1964), becoming only the third actor to receive $1,000,000 for a film role. In 1989, she made her last film appearance in Steven Spielberg's Always. Her war-time experiences inspired her passion for humanitarian work. In 1999, she was posthumously ranked as the third greatest female star of all time by the American Film Institute.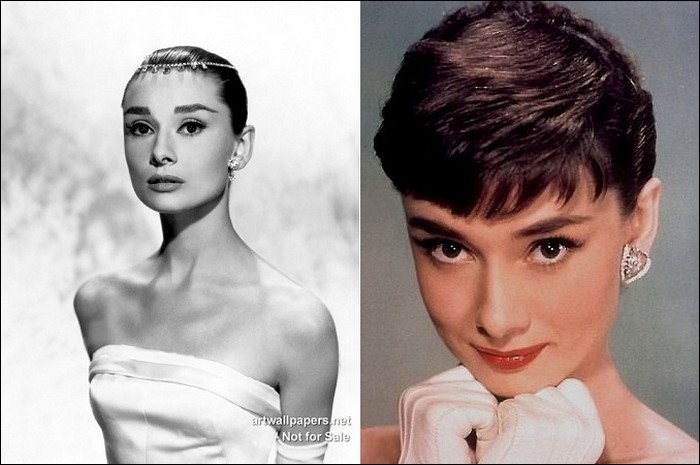 GISELE BUNDCHEN (1980-)
Gisele Caroline Bündchen (born 20 July 1980) is a Brazilian model and occasional film actress. According to Forbes, she is the highest-paid model in the world and also the sixteenth richest woman in the entertainment world, with an estimated $150 million fortune. Bündchen also acts as a goodwill ambassador for the United Nations Environment Programme. Originally, Bündchen wanted to be a professional volleyball player and considered playing for the Brazilian team, Sogipa.